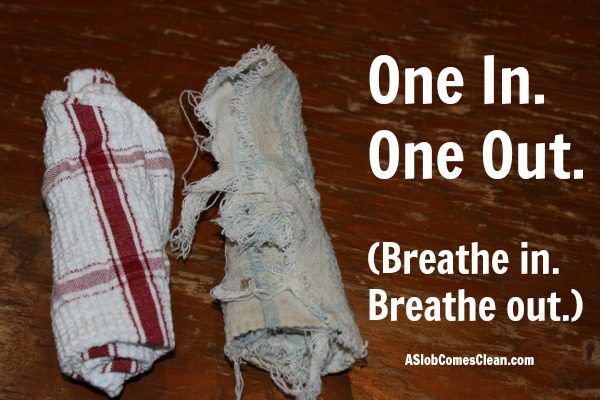 Sometimes it's embarrassing that I have to talk myself through basic decluttering/anti-clutter strategies on such simple things.
I'm pretty sure there are people who don't even know that One In One Out is a "tip" because they just do it.
They look at a new, actually-white washcloth in their hand and naturally grab the one they've been using for THIRTEEN-AND-A-HALF years and throw it in the trash.
(Oh come on. Who am I kidding? They don't have a 13.5 year old washcloth . . . )
I mean really. It's soooo obvious that the dingy one with holes needs to go.
Obvious. But I need the rule. The rule that helps my brain choose math over end-of-the-world scenarios.
Math = I have a defined (and finite) space for washcloths so I need to remove an old one in order to make space for a new one.
End-of-the-world scenario = If every single washcloth factory in the whole entire world burned down tomorrow, I'd be soooo glad I kept the icky washcloth that's older than my oldest child. Maybe then all the Normal People would appreciate my foresight!
OK fine. I need the rules. I need to have something to get me through the crazy-talk that goes on inside my head.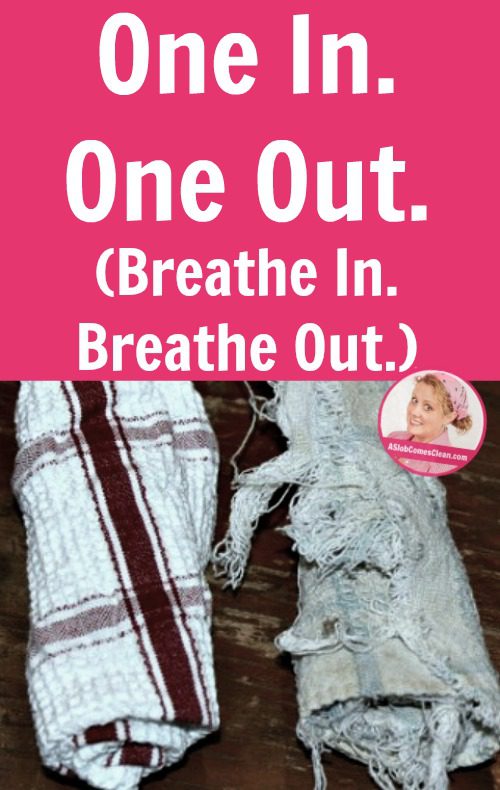 Save
--Nony