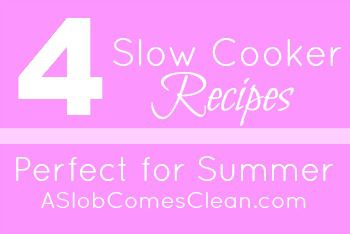 I love to turn to my crockpot for help in the summer. Not only does it keep me from heating up the kitchen (and the entire house), using my slow cooker is the best way I've found to serve decent meals in the summer since we usually get in from the pool right before dinnertime.
Here are some of our favorite slow cooker recipes:
Crockpot BBQ Chicken Sandwiches
Round Steak with Gravy (Great over rice or mashed potatoes)
Crockpot Enchiladas from LifeAsMom.com
And my standby for feeding a crowd the minute we get home:
If you got Teaching Kids to Clean last week on Amazon, I'd be ever-so-grateful if you'd hop over to Amazon
and leave a review!  Thanks so much!
(And FYI, that's my affiliate link to Amazon, just in case you remember you need to buy a new vacuum cleaner while you're over there.)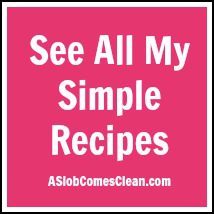 Save
--Nony