Creative title, huh?  I'm not feeling terribly inspired in these few moments that I have between getting home from a crazy day out, and leaving to pick up the boys from school, so I thought I'd post the recipe for round steak in the crock pot that several of you recently requested.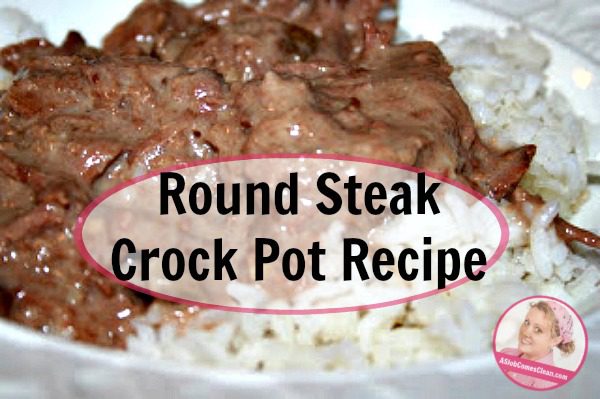 It's not much of a "recipe."  It's a dump-it-in-and-leave-it-alone meal.
Ingredients:
One or two pounds of round steak.
One can of Cream of Mushroom soup.
One package of Lipton Dry Onion Soup Mix.
Seriously.
I cut the round steak into 3 inch by 1 inch strips – or so.
When I was a teacher (yes, I've been making this a long time), I would cut up the meat the night before, put it in a Ziploc bag in the fridge, place the crock pot and the other ingredients on the counter . . .  and hope that I would see them and remember to put them in there and start it before I left for work.  If I forgot, we'd get Chinese.
A win-win.
Now, I generally buy a large amount of meat at once, go ahead and cut it up, and divide it into meal size portions in Ziploc bags to freeze.  You can actually dump it in the crock pot frozen, and it's fine, though it turns out better if you stir it at some point during the day, to break up the meat from its frozen shape.
Put all of the ingredients into the crock pot, and cook on low for 8-10 hours.  Sinc
e it's beef, it can cook for a very long time and be fine.
It creates its own gravy while cooking, and is delicious.  Serve over rice or mashed potatoes.
And just a warning, as gross as the above picture looks, it looks really disgusting about 4 hours in.  If you're cooking it at the lake house for the extended family, don't let people look inside to see what's for dinner.  If they comment that it smells good . . . start talking about something else to distract them from peeking.
Trust me.
And, in case your family eats venison, this is my favorite recipe for that.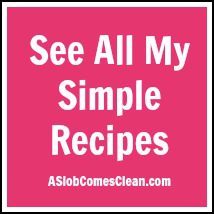 Save