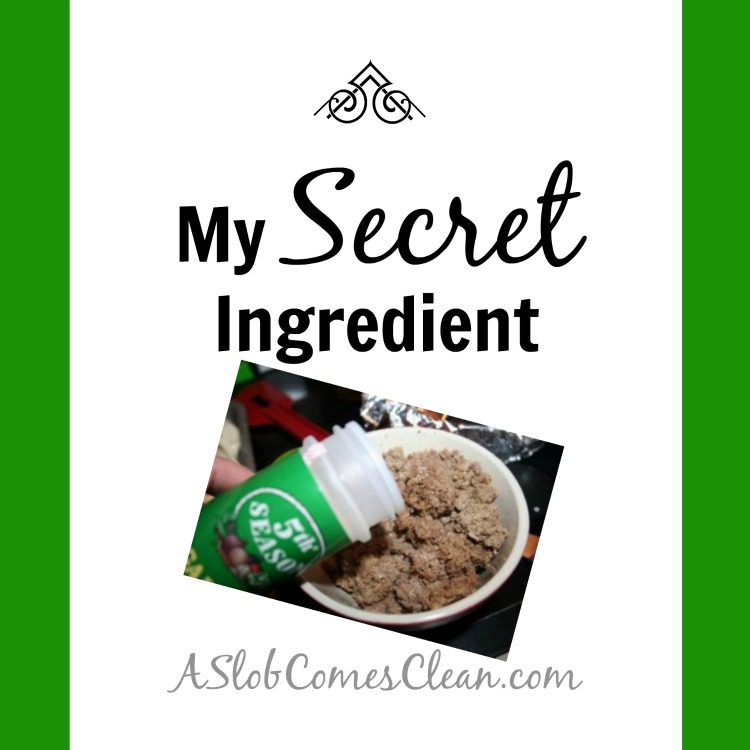 I have a secret ingredient.
I add it at the end of ever-so-many of our favorite recipes.  When a dish is missing something  . . . I add a dash of garlic salt.
Just a dash, because any measured amount would be too much.  In the picture, I'm adding it to ground beef that we put on homemade pizza.  Have you ever had homemade pizza that tasted homemade (and not in a good way) because the beef just tasted like . . . beef?  Add a sprinkle of garlic salt.
I always put a dash in my tortilla soup and beef stroganoff.
What's your go-to final ingredient?
And now for our menu plan this week:
Monday – Chicken and Veggies
Tuesday – Chicken Fried Rice (We made this to take to a friend last week, and Hubby and the kids were thoroughly jealous!)
Wednesday – Eat at church.
Thursday – Beef Stroganoff
Friday – Out to Eat
Saturday – Grilled Burgers
What's on your menu this week?
I'll be linking this up to Menu Plan Monday.
Have you liked A Slob Comes Clean on Facebook?  I love the suggestions for go-to ingredients people are sharing over there, too!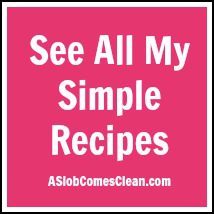 Save