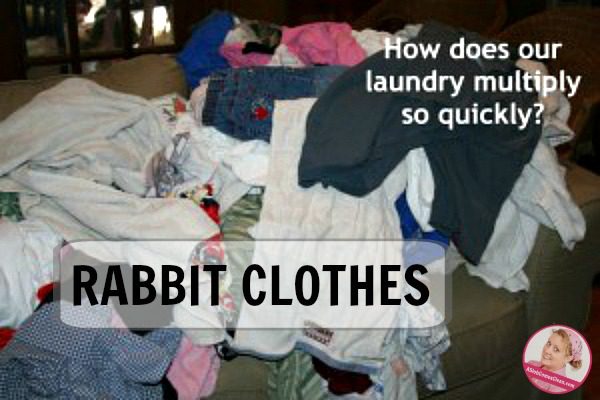 I'm not actually going to write about clothes for rabbits.
Though I must say . . . animals-wearing-people-clothes is one of my favorite things.  For some r
eason, that sight always makes me happy.
Especially monkeys.  What is it about a monkey in shorts and a t-shirt that makes me want to giggle?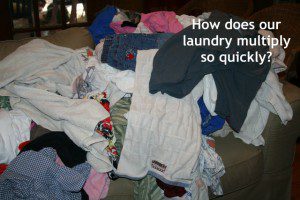 Anyway, back to the Rabbit Clothes.
That's my couch.
Even though a-week-ago-Friday I totally caught up on laundry and had a laundry-less couch.
Even though I've been keeping up with the fold-it-right-out-of-the-dryer-and-put-it-away-before-the-next-load-is-done thing today, there's that much on the couch.
Left from last Laundry Day.
So, let's do a little math.  Ten days ago, my couch was clear.  Sevenish days ago, Laundry Day was a haphazard thing since I spent all of it at the zoo with my daughter's kindergarten class.  Throughout the week, I did get everything washed at random times, but felt justified in reverting to my pile-it-all-on-the-couch-for-the-sake-of-time thing.
It's Laundry Day again, and the couch doesn't look any less full than it ever has.
Meaning, where is all this laundry coming from? We've purged and purged and purged clothing, and yet we still have enough to wash every last dirty item in the house and leave it all on the couch for a week.
Virtually untouched.
(Except for socks and undies.  Every day of the week involved frantic searches for those.)
Sometimes I truly don't get it.  And that's where the rabbit analogy comes in.  I have no experience in Rabbit Farming, but I've heard the references to things multiplying like rabbits.  I think that's what our clothes are doing.
Perhaps it's time for another drastic clothing reduction experiment.
I said perhaps.  It's not like I'm going to do it today.
_____________________________________
Thanks to those of you have taken the time to review my e-book on Amazon. I TRULY appreciate you! And for those who haven't gotten your copy yet . . . now that you can buy it for Kindle on Amazon, you can use one measly Amazon giftcard earned through Swagbucks to get it!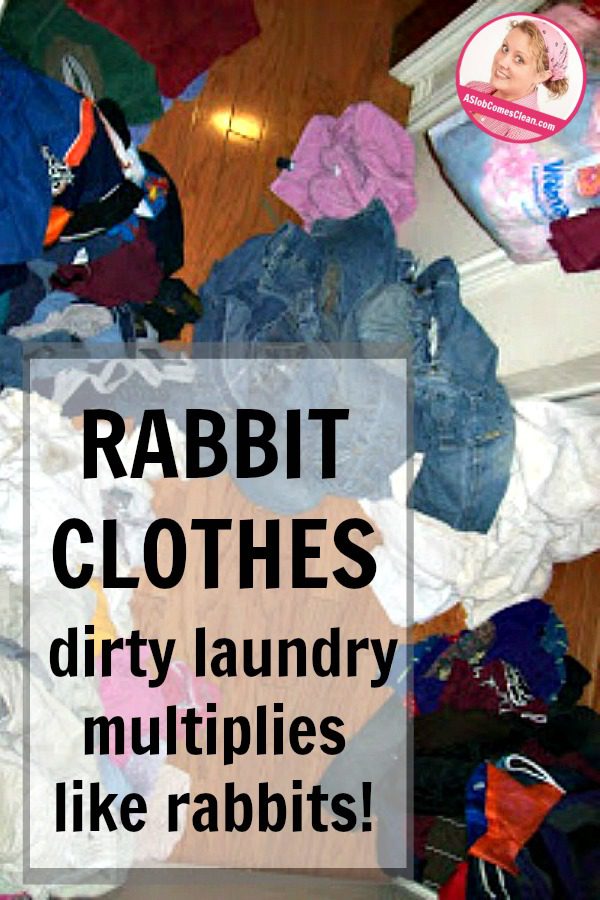 Save
Save