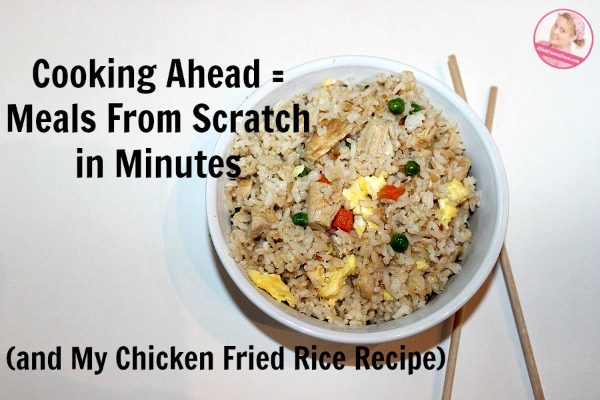 It's freezer cooking time again.
Last month, we focused on breakfasts, and I had a blast in the kitchen with the kids. The blueberry pancakes were gobbled up quickly, so I'd like to make some more of those this month.
Other than that, I'm not going to do anything time-intensive. I'm going to stick with a few basics which allow me to make home cooked meals in minutes down the road. Recently, I browned and froze about 12 lbs of ground beef, and stir-fried about 3 lbs of chicken. These can be used in multiple recipes like the chicken fried rice below.
For this month, I'm going to cook 2 lbs of beans in the crockpot with taco seasoning. I'll freeze them in quart sized bags to be used as side dishes or in recipes.
I'm also going to cook several rice-cookers full of rice. Rice cooked this way is ultra-easy and only takes 30 minutes.
Sometimes I have 30 minutes. Sometimes I don't.
As much as I'm trying to be consistent with meal planning, and as much as I realize that it makes a huge difference in my deslobification process, there are weeks when I just don't do it. This was one of those weeks. With Labor Day throwing me off and then my 7yo's birthday party to plan, I never planned our menu for the week. And yet . . . we ate home cooked meals every night except when grandparents took us out for a birthday dinner.
One night, I threw together a casserole using the pre-cooked chicken which took about 5 minutes prep and 30 minutes in the oven, but the other night I made chicken fried rice in about 15 minutes . . . from start to finish.
Here's the "recipe" I use. I learned how to make this from a student in my speech class when I was teaching in Thailand.
First of all, you need to understand that chicken fried rice is supposed to be made from leftover rice. The rice should be dry. If you do have to cook the rice just before making it, use less water. My student drew a picture of a finger stuck in the pot of rice and water, with the water going up to the first finger joint. (Now do you understand why I put quotes around the word recipe?) Basically, instead of using 2 cups of water for every one cup of rice, you could use 1.5 cups of water. Or, even better, cook the rice ahead of time and freeze it in a Ziploc bag.
While you are partially defrosting the pre-cooked chicken (you can use any cooked chicken chopped into small pieces), put some oil in a very large skillet or wok and scramble some eggs. I generally use 3 or 4 because my kids act like they won the lottery when they get some egg. You could use one or two.
Once the egg is soft-scrambled, take it out completely and put it in a dish to the side. Add a little more oil to your pan.
By this time, your chicken should be at least mostly thawed, and you can throw it in the skillet. If you didn't cook it with garlic and onions the first time, now would be a good time to add them in. While the chicken cooks, put your veggies in the microwave to either thaw them partially, or steam them. When I can get Steamfresh veggies for free, I like to grab the rice with veggies. I add it to this dish, and it has the perfect ratio of veggies, and adds some more rice if I'm worried that I don't have enough.
If I don't have any of these, I just partially thaw whatever mixed veggies I have. Peas and carrots do well.
Once your chicken is heated through, and/or your garlic and onions are how you like them, add in your veggies and let them finish cooking. While you're doing that, be sure your rice is thawed enough that you can break it into smaller (though possibly still partially frozen) chunks easily.
Keep breaking up the rice and stirring until the ingredients are evenly blended.
At this point, drizzle soy sauce across the top and stir to distribute. As you stir, the rice will start to look like fried rice. Add soy sauce, a little at a time, until the rice looks and tastes like you want it to.
Your final step is to add the egg back in and continue stirring until it's well mixed.
Using only frozen ingredients, most of which I pre-cooked and froze myself, I can have dinner on the table in no time. AND, this just happens to be one of those meals that brings literal cheers from my family. They love it!
I'm sharing this freezer cooking plan over at Money Saving Mom. She and Life as Mom are hosting Freezer Cooking Days. Go check some other freezer cooking plans!
I'm linking up this (older) post to Life as Mom's Recipe Swap where people are sharing easy busy night meal ideas. I can make this Chicken Fried Rice, in such an incredibly short amount of time – AND it's an absolute favorite for everyone in the family!
Here is where I buy 40 lbs of chicken at one time for a great price (yes, that was an affiliate link!) and see how I manage 40 lbs of chicken here.
I am so sorry to say that it seems Zaycon has gone out of business. I say "seems" because the information I've seen says they've "suspended" operations and I don't fully understand what is happening. I'm so so sad about this since this will change how our family keeps our freezer stocked with meat. We've been ordering almost all of our chicken, bacon, and shrimp for them for more than five years. If you had ordered recently, I recommend that you call your credit card company or bank (for debit cards) to see what can be done. I've heard many people have had success doing this.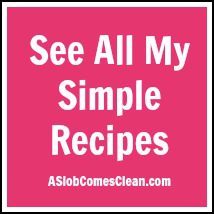 FYI, this recipe is included in the two week plan that I teach you in Make Dinner Happen, the least fancy, most practical cooking course ever. You can learn more and see what recipes are included here.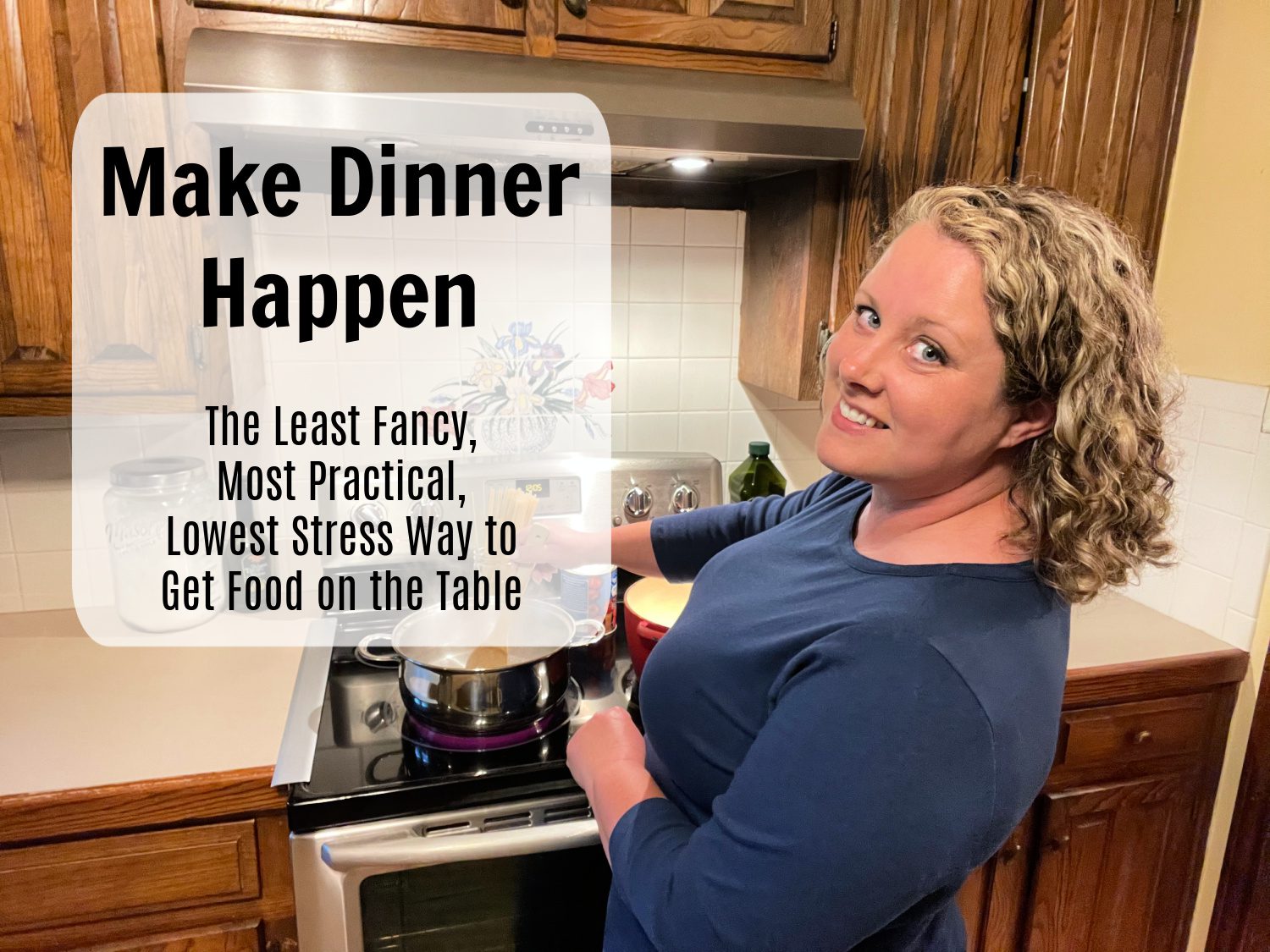 Save
Save
Save
Save
Save
Save