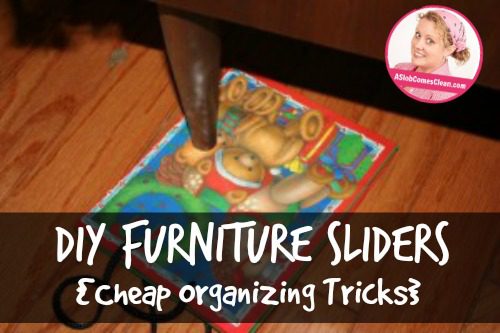 Sometimes . . . decluttering/organizing requires furniture-moving.
Sometimes . . . the motivation to move furniture hits when big, strong (handsome and hairy) men aren't available to help.
Everytime . . . motivation related to decluttering/organizing must not be stifled.  It's just too elusive.
When I need to move furniture, I place glossy gift-bags under the feet of the furniture to be moved.  Occasionally, a certain bag won't work for some reason, but I always have plenty.
The slipperiness of the bags helps the furniture slide across the floor more easily. I'm sure that the real furniture-sliding-thingamabobs work better, but I'm pretty sure I had some at one point, but could never find them when I needed them.
Want decluttering ideas/examples? I've got tons of 'em.
Save