When the itch to declutter hits, my natural tendency is to tackle a junk drawer or the linen closet or some other hidden, cluttered space.
Those spaces need to be decluttered, but I can't start there.
Using up my decluttering energy in a space no one sees (and that rarely gets used) means the house as a whole won't look any better after all my work.
I  have to follow the Visibility Rule.
I make myself focus on tackling a visible space that I see every day but I might have stopped noticing.
My home looks better and my family functions better and the visible progress encourages me to keep decluttering!
And renewed decluttering energy is way better than still wanting to hide when the doorbell rings after working all day long on a space no visitor would have a reason to see.
Which I've totally had happen.
Need more words about the Visibility Rule to help you wrap your brain around it?
Don't worry. I have lots of words:
How to Prioritize Decluttering Projects
Visibility, Visibility, Visibility – Podcast
Visibility Rule Deep Dive – Podcast
Visibility Rules Ins and Outs – Podcast
My book, which goes deep into the whole decluttering process, using the Visibility Rule throughout: Decluttering at the Speed of Life.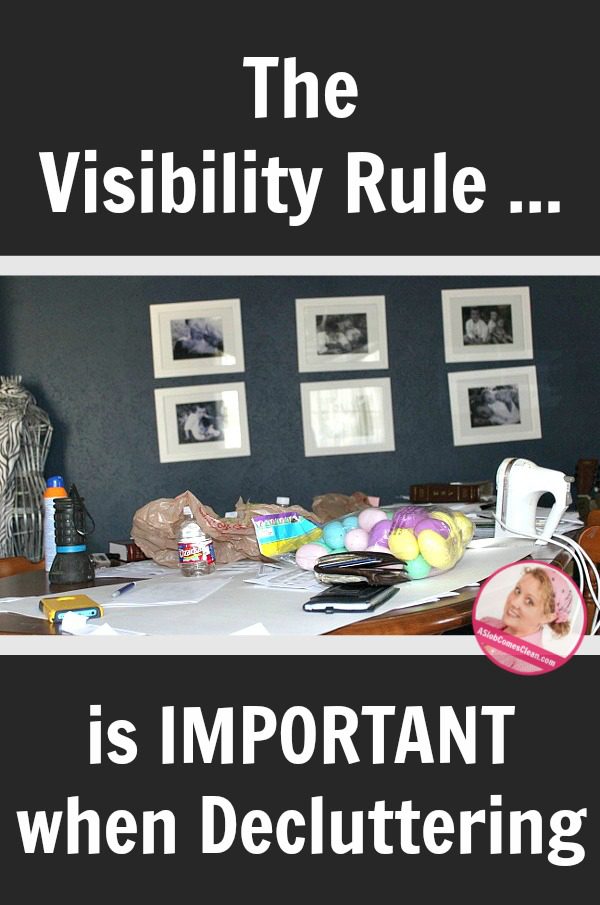 Save