NOTE: The e-reader version of my book (Kindle, Nook, iBooks, etc.) is on sale for $1.99 in August! Go here for direct links! 
If you've been around a while, you know I take summers off from regular blogging and podcasting. I'm simply not capable of throwing myself fully into both mothering and blogging so I choose mothering during these fleeting summers I have with my kids. But never fear, I have some suggestions for you if you fear going into withdrawal!
Before I share those suggestions, though, see if any of my upcoming speaking dates are in your area! I would LOVE to meet you at one of them! (Fill out this form so I can let you know of ones specifically in your area.)
Upcoming Public Speaking Engagements:
August 2, 2017 – 6 pm Encino Library, San Antonio, TX
August 3, 2017 – 6:30pm Pruitt Library, San Antonio, TX
September 29-30, 2017 – Pinners Conference & Expo Dallas, TX –
October 6-7 – Pinners Conference & Expo Phoenix, AZ –
More Ideas to Pass the Time While I'm Away
Get my book.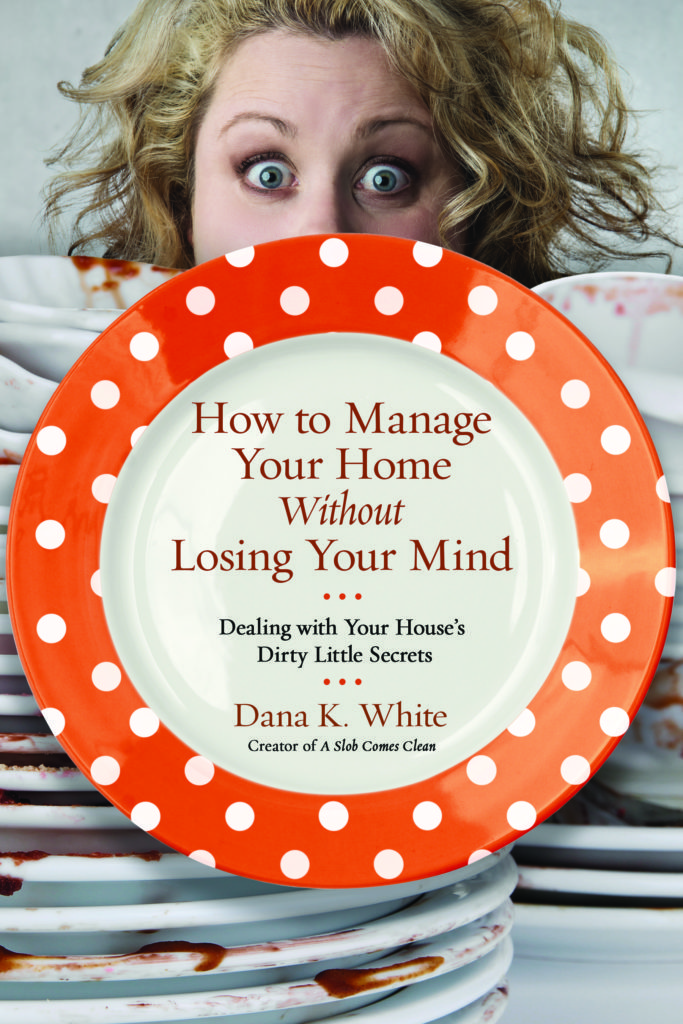 How to Manage Your Home without Losing Your Mind is not your traditional cleaning and organizing book. In it, I teach you which the reality-based strategies and hard-learned lessons I've learned through my own deslobification process.
I hear from people ALL the time who are shocked that they read the whole thing straight through and actually enjoyed it. My two main goals when I wrote it were that it NOT be boring, and that it truly be helpful. Go read the reviews to see what people are saying about it. 
As you work on your own cleaning routines, bring your kids in on the fun/misery.
If you feel clueless on how to go about doing that, you might want to pick up a copy of my e-book, Teaching Kids to Clean.
You can also browse posts on this subject here. (For free!)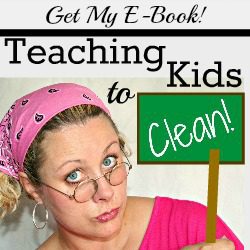 Read ASlobComesClean.com backwards.
See in "real time" the changes and struggles and successes and failures and re-starts of my deslobification process.
My Get Started page explains how to do read backwards for free, or if you want to read offline, you can purchase a year at a time, or the first three years together as a set for $25 in e-book form.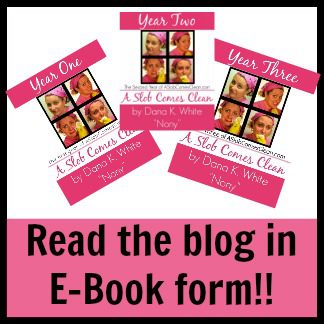 Click here to get to the blog in e-book form (years 1-3 are available).
Explore things you haven't before.
Have you ever watched my YouTube videos? There are a lot of them here, or you can go over to YouTube and watch there. Here's a playlist of my favorite ones where I play various characters trying to unload their junk on Nony.
What about podcasts? I explain here (both in video and written-out-with-lots-of-photos form) exactly how to go about listening to a podcast. Podcasts are a lot like radio that you can listen to on demand, either on or off wifi.
It will be like I'm there with you while you're working on your house. Except that I'll actually be at the pool.
Keep Up via Email
My plan is to send a newsletter weekly. Sign up for my email list here. That way you won't miss a thing when/if I do put out new content over the summer!
--Nony