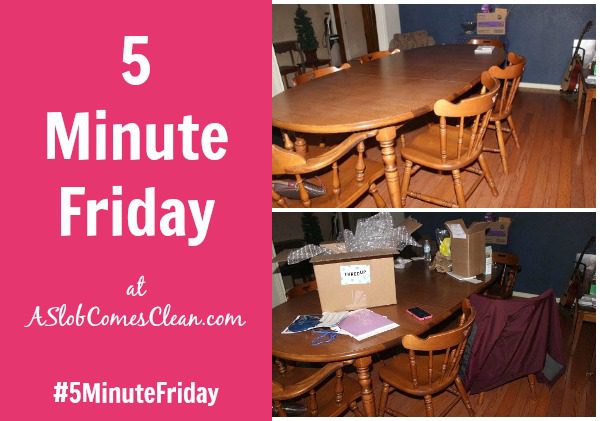 I'm enjoying the motivation to see what I can do in five little ol' minutes.
I recently tackled my dining room table.
My dining room dumping ground.
Which could have so so much worse.
This is often the spot I tackle while the family is doing a five minute pickup. It seems to be the spot with the most decisions to make, as opposed to simple pick-it-up-and-take-it-where-it-goes stuff we find throughout the rest of the house.
I took my before photo:
I set my timer and got to work.
Most of the stuff on the table had come out of packages I'd opened but not actually dealt with yet. An order from ThredUp (<–referral link) and an order from Grove Collaborative.
I even tried on the boot I hadn't tried on when the order first came, and then took that boot to hang out with its mate in my closet (where I'd already taken the mate a few days before . . . ).
Trash was thrown away, and each individual item was taken to its home.
Did you catch that?? Each (like every single) item (no matter how urgent) was taken (all the way there) to its home (its established where-would-I-look-for-it-first spot). In five minutes. 
I had to clear this table. But in the interest of using this Five Minute Friday mental game I've been playing to help me embrace reality, I wanted to see how much I could get done, like, truly and totally finish, in five minutes.
After five minutes, it looked like this: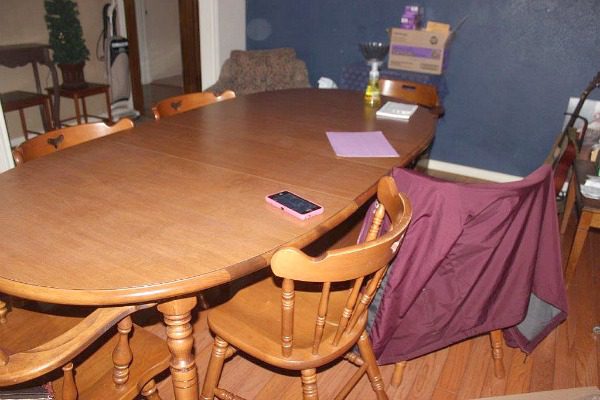 And then I looked at the picture and saw the jacket. So I moved that, the last bottle of handsoap, my phone, and the packet of papers I realized we didn't need to keep and it looked like this: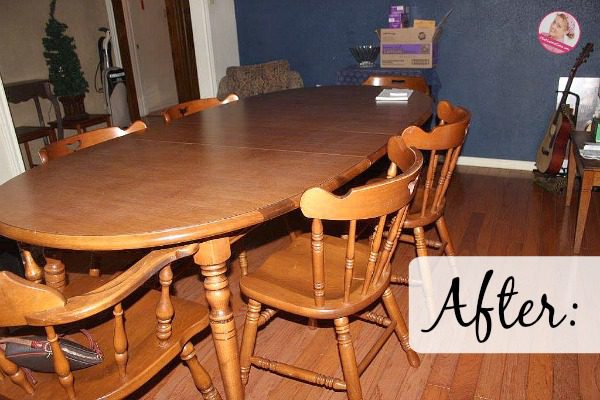 In five minutes plus a few seconds. Really.
Go me!!
I'd love to hear about your five minute Friday tasks, or if you share pictures on social media, tag me @aslobcomesclean and use the hashtag #5minuteFriday so I can see it!!
Save
--Nony