It's Monday morning. At 9:12, I'm just now getting to work. I already feel behind. Last week threw me some curveballs, so the days I thought would be spent getting ahead on this blogging gig were spent doing crazy things that seem to randomly come up with this book-publishing thing I've committed to do.
And then Mother's Day. We spent it with family, and I was thankful to also get away to a movie with friends at the end of the day.
But all that threw us completely off our routine.
We didn't sort laundry for today's Laundry Day last night. Today is Texas's big, huge, daunting, icky testing day (one of them) so getting going with that in mind meant I never thought to remind the kids to bring and sort their laundry this morning.
After returning from school drop off and remembering what I'd forgotten, I felt that physical feeling of temptation and considered putting off Laundry Day until tomorrow.
But I didn't.
Tomorrow is another big, huge, daunting, icky testing day.
Tonight is dance class and swim parent meeting and who-knows-what-else.
The chances of remembering and doing and all that are 50/50. Which means the chances of forgetting and not doing and going commando are also 50/50.
Monday is Laundry Day. That works for us. I know, from experience both doing it this way for five years now and having clean clothes every day and from not having a routine at all for years and years and never knowing for certain that I'd have clean clothes on a random given day that we need Laundry Day. And we need it on Monday.
So I did it myself. I dragged hampers and baskets to our little hallway outside the laundry room and sorted it all by myself. And that took me a whole seven minutes, and now Laundry Day is underway just like it would have been if the kids had helped with the sorting, and we can all avoid wearing stinky socks tomorrow.
Yay for not smelling like feet.
And as I sorted, I pontificated. It's what I do.
One of the questions I'm asked most is how to get family members to help out. Especially kids.
Now, to be clear, there are people who really do have it all together and simply need advice on getting their kids in on the loveliness of having it all together.
But those are not my people. My people are the ones who are overwhelmed. Who don't have it all together.
That's who I'm talking to, because I have learned how to not be overwhelmed, but I've given up on ever having it all together. (Whatever "it" is.)
How to Train Your Kids to Help With Cleaning Routines?
Step One: Have cleaning routines.
For real, y'all. Randomness doesn't work. I tried it, and it just doesn't.
I experimented with every laundry routine known to humankind and finally landed on one that works for our home and our family and my ridiculously-distractible personality.
With each random attempt, I randomly included the kids. When each random attempt failed, the kids breathed sighs of relief.
But once I established a routine, and kept up with that routine, we finally had a visible, trackable, observable, "way we do laundry." So bringing the kids on a real routine was so much easier than when I was trying to explain something they'd never consistently seen happen.
And now, it's their routine, too. Laundry Day is our family's routine.
Any one of them could explain how laundry gets done in our home.
But obviously, I still have to parent. I (or Daddy, who is usually better at remembering than I am) have to remind them that the time has come to get Laundry Day rolling.
On weeks like this one, I'm reminded how thankful I am that the routine itself usually reminds me to remind them. And how now it's actually helpful to have them help, unlike those years when I would make them help with the day's random housekeeping and then grow so frustrated it was easier to just give up and do it myself.
Yay for routines.
Curious about Laundry Day? This explains how I got to the point of making it work.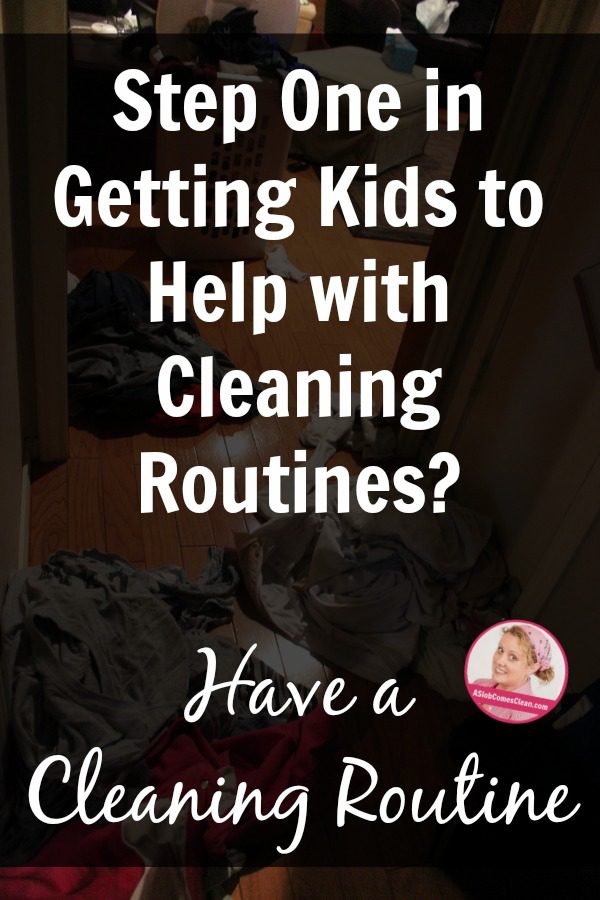 --Nony