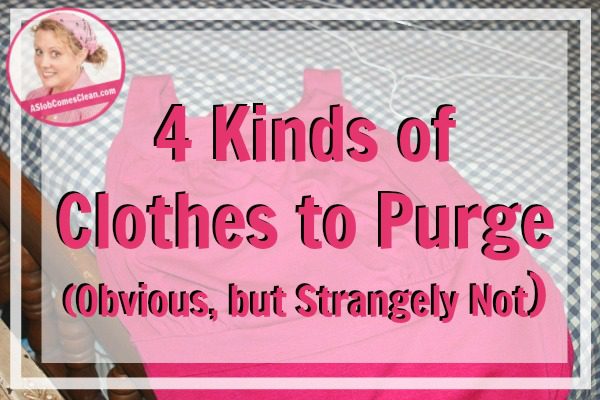 I'm on a quest to purge my clothing. I keep telling myself I need to make a project of it, but that hasn't happened yet. Thankfully, though, I've learned the value of Purging as I Go, or a lifestyle of decluttering, so I pitch a few things here and there when I realize their time has come and gone.
Here are a few of my latest clothing purges, and why I deemed them clutter:
A dress that looks awful on me.
I got this dress on Schoola along with another dress exactly like it, but in black. The black one looks awesome on me (if I do say so myself), but the pink one doesn't. It soooo doesn't.
Which makes me mad.  I mean, it's the same size, the same material, the exact same design, but so so wrong. My guess is that while black minimizes things that need to be minimized, pink maximizes those same things. Those same things that do NOT need to be maximized.
Being mad about this irrefutable fashion fact made me hesitate in pitching this dress several times. But I finally stuck it in the Donate Box. Yay for not wasting my time trying it on again. And being mad when it looks awful on me. Again.
Jeans that reveal way too much.
I loved these jeans. I got them for an amazing price and they fit well.
But a few months ago, my daughter asked me if I was wearing pink undies.
Evidently, they had developed small (still small at that time) holes near the pockets. Small, but big enough to see pink. I tried wearing them with long shirts for a while but my daughter was more adamant each time I wore them that I shouldn't be wearing them. I tried only wearing them at home. But again, daughters don't have much patience for moms and their fashion excuses.
Finally, when I felt them full-on rip, I purposely did a few squats so they'd rip enough to save me from myself. I threw them in the trash.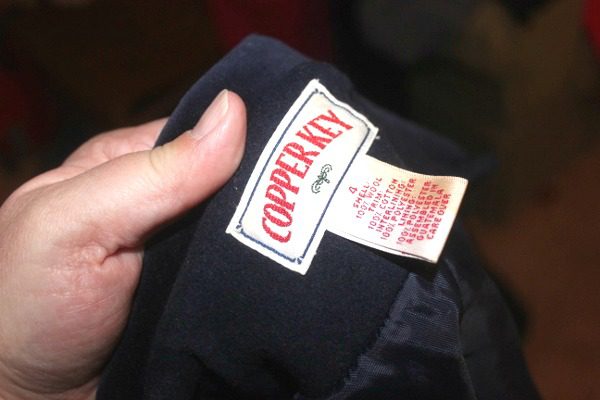 A coat no one in this house can wear.
I happened to notice this coat when I was getting the vacuum cleaner out of our coat closet. We're in Texas, and there weren't many coat-related reasons to rummage around in there this winter.
Ummm, this coat is adorable, but it's a size 4. As in for a four-year-old.
And my daughter (my youngest child) is almost 10.
I donated it.
A dress I'll never actually return.
I so wanted to like this dress. I bought it at Costco, so trying it on wasn't possible, but I was sure it would work.
It didn't.
It's just way too long, and the stripes fall at a funny place and make me look weird. (It's the stripes that are the problem, not me, I'm sure.)
I know. I could totally get it hemmed. Or I could return it to Costco.
But I won't.
And it felt kind of nice to donate it with the tags on. Maybe someone who is tall and looks good in stripes will get a great deal on it.
What clothes have you donated lately, and why?
--Nony