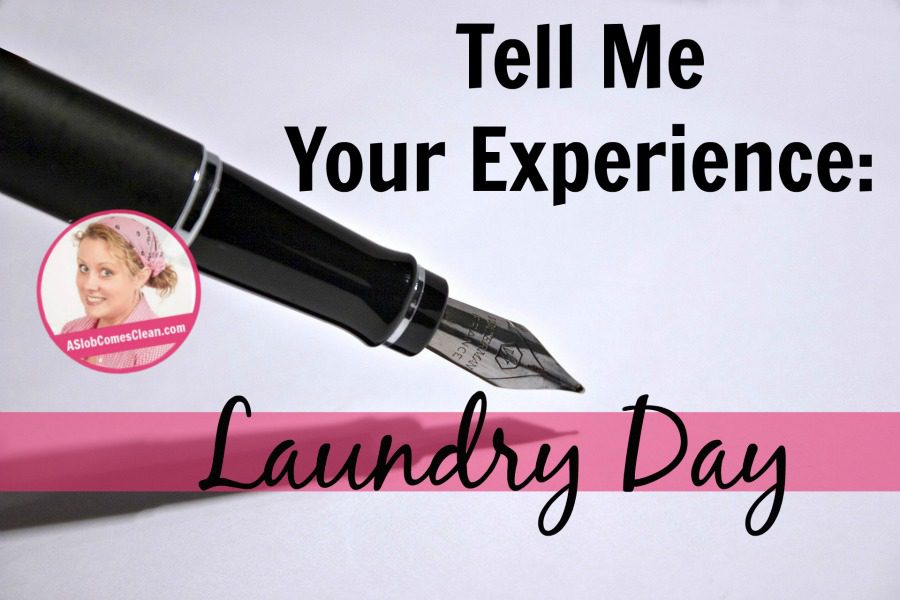 I never thought I'd say this, but I love Laundry Day. I tried (and failed at) every laundry method I could find, but this was the one that works for me and my brain. If you've been here a while, you know. I've blabbed and blabbed about it.
It's your turn to blab now. If you're a Laundry Day convert, I want to hear about it! I'm collecting quotes, and I'm going to use some of them in my book, so please share your Laundry Day experience!
You can fill out the form below (or click here to go straight to the form) share how the whole Laundry Day concept works for you.
If you have no idea what I mean by Laundry Day, that's fine. You can read all about it in posts like the ones listed below:
Phantom Laundry: The Laundry Management Method that is Rocking My World
Rhyme and Reason of Laundry Day
Laundry Day's Most Important Step
Do you have other Slob Stories and Victories to share? Your input would be greatly appreciated. Click on the links below for other quotes I'm collecting.
I'm going to be collecting more over the next week as I near my deadline, and Linda will be doing the collecting while I dig a hole and crawl inside with my laptop so I can finish this HUMONGOUS project!