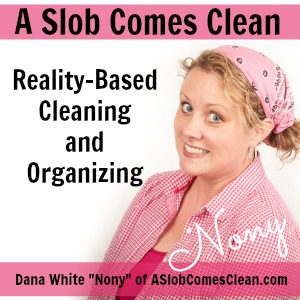 It's Podcast #12!!
This one is a little shorter than normal (about 23 minutes).
Podcast: Play in new window | Download
Subscribe: RSS
In it, I share about my week, and answer the most commonly asked question around here – "How do I get started?"  I also talk about the ying-yang relationship between habits and decluttering.
Posts mentioned in this podcast:
Cleaning for Paula – The series of posts where I work through my How to Clean a Messy House checklist to be ready for ABC News to come inside my house!
Get Started – The page where I explain how to read the blog backwards.
28 Days to Hope for Your Home – the e-book
Can We Survive with only ONE Skillet??
Another Kitchen Decluttering post
And did you notice that the gray play box for this podcast is now up where everyone can see it easily? Thanks to my dear friend Angie of Many Little Blessings (who is so much more tech-savvy than I am) who figured that out as she launched her very first podcast this week! And one of the things she talks about is solutions for clutter excuses. I haven't listened yet, but can't wait! (She's been my roommate at conferences and I know how funny she is!)
Save
--Nony