This morning I took a deep breath and asked: "So honey, how's it working to only have one skillet?"
A few weeks ago I cleared out the cabinets in the kitchen. I got rid of quite a few pots and pans, mostly the ones whose non-stick coating was starting to look, well, dangerous.
We used to have at least 4 skillets.
This doesn't count the two big ones I use for cooking supper. These were the small ones that are only good to make eggs, or one grilled cheese sandwich.
Hubby makes egg whites every night to heat up in the morning for his breakfast. EVERY night. So, with our past way of doing things (living like slobs) we needed at least 4 skillets. And many more times than I care to admit, he had to wash one to be able to make his eggs.
So when I got rid of all but one of the skillets he used, he was justifiably nervous. As was I.
So what was his answer? "It's been fine!"
I can't say enough how much of a difference it makes to run the dishwasher every single night and empty it every single morning. Sorry if I am starting to sound like a broken record about it.
Such a "duh" thing, but it almost feels like magic.
Running it every night means that there is rarely too much to fit into one load. Running it every night means that there is usually room for a few of the bigger, but still dishwasher-safe items. Running it every night means that there are always clean cups for the kids at breakfast. (My kids have sipped milk out of coffee cups more than a few times.)
Running it every night eliminates that once-constant question: "Is the dishwasher clean or dirty?"
Sorry to be so redundant, but I'm disproportionately excited over the success of only needing one skillet now.
(I'm also disproportionately excited that spellcheck told me "No misspellings found" on a post where I used the word "disproportionately.")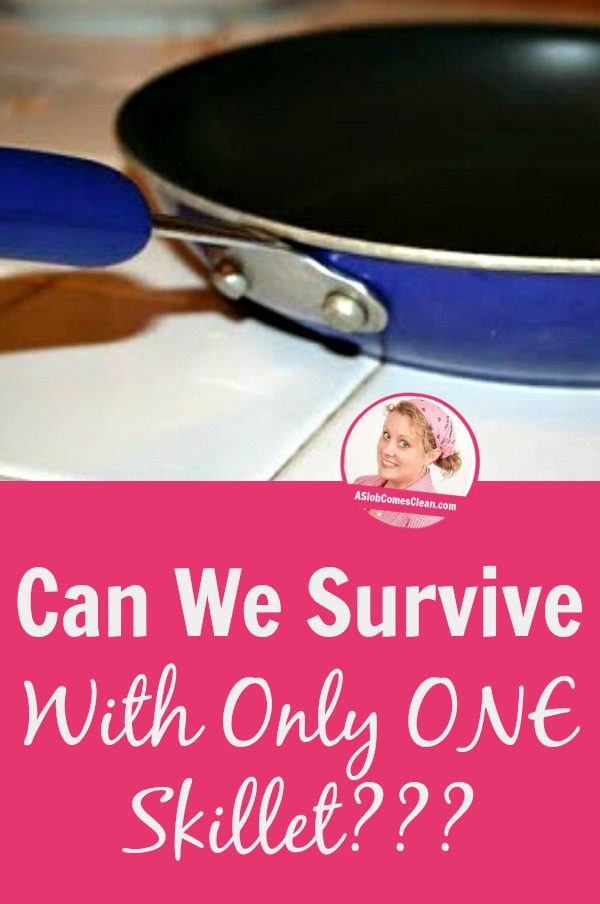 Save