Hmmm. That title is a mouthful.
There are some things my husband has taught me, and some things that I have taught him. Marriage helps you see firsthand that not everyone's mama teaches her kids the exact same stuff.
When my husband lamented that chunks of pages were falling out of a fairly new (and expensive) Bible a few years ago, I asked him if he broke it in before he used it.
His look of suspicious bewilderment helped me see that "how to break in books" was not something his mama taught him.
My mother taught me when we purchased a set of encyclopedias. She stressed the importance of breaking in a book properly so it will last.
Making things last is a nice companion concept to decluttering. Don't you think?
So in case your mama didn't teach you the importance of breaking in book bindings, I'll share instructions here. In these pictures, I'm using a brand new Bible Hubby had purchased using some birthday money. A brand new Bible that I asked to break in for him so I could take pictures and write a blog post.
A brand new Bible that he had asked about, but that I found a few months later . . . still in its box . . . at the bottom of a decluttering project.
Blech.
(Please note that he had been patiently using his old, falling apart Bible while he waited on his crazy-blogger wife. That's one awesome and supportive husband.)
Anyway. Here's how you break in the binding on a book.
Please note that it's important to do this the VERY FIRST TIME you open the book. With paperbacks and Kindle books, this is a lost art, but when you DO spend a lot of money on a traditionally bound book, you want that book to last as long as possible.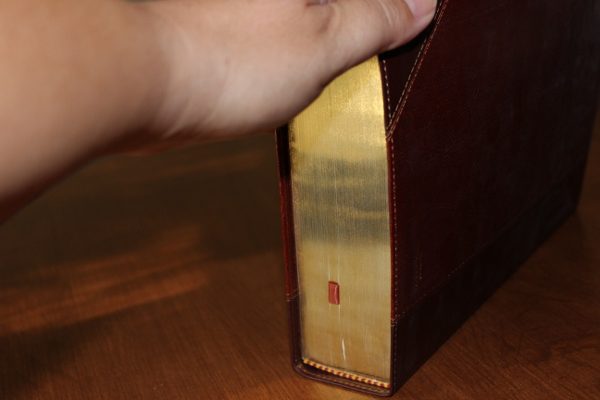 Hold the book with the binding on the table. Bring one side of the cover down to the table, and run your fingers down the inside of the cover, as close to the binding as possible.
Repeat on the other side.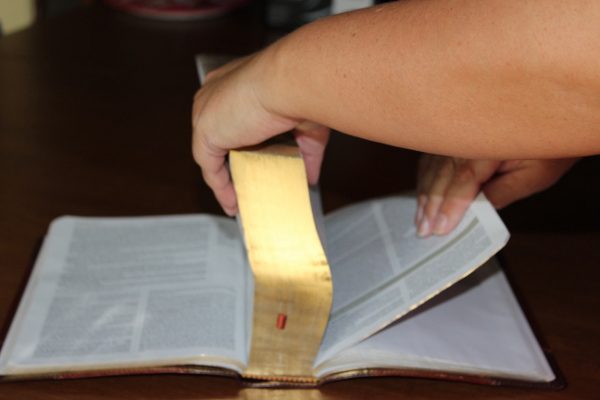 Take a small chunk of pages on the other side, and again run your fingers down them, as close to the binding as possible, gently pressing the pages toward the table.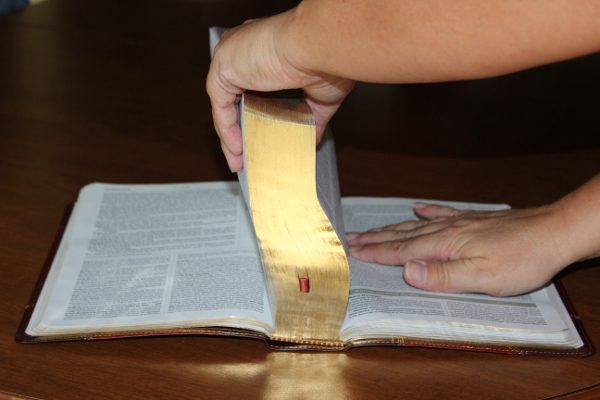 Repeat on the other side.
Repeat.
Repeat some more, alternating sides each time.
It's simple, time-consuming, and surprisingly satisfying.
Did your mother teach you how to do this?
Save
--Nony