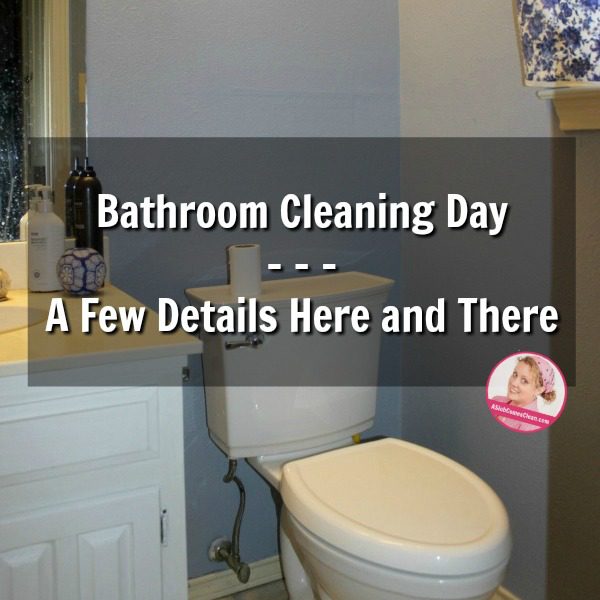 My bathrooms are clean!!!
Yes, I totally feel like someone should throw a parade.
But the real congratulations should come because I've cleaned them three times in the past four weeks.
My main struggle? Consistency.
The thing that makes the most impact on my home? Consistency.
The first time I cleaned them after a rather long break over the summer, it was a really big deal.
The second time wasn't as big of a deal.
Today, I experienced another benefit of consistency.
Details.
Details I feel justified ignoring when it's hard to see the counter under the abundance of toothpaste splatters.
Details I don't even notice when I have to spend ten minutes decluttering before I can even think about cleaning.
Details like the chair rail that was amazingly dusty when I woke up this morning, but now looks great.
Details like the door that no longer has splatter marks on it.
Details like Hubby's razor-holder-thingy.  I'd wiped around it in past weeks. I had picked it up and wiped underneath it.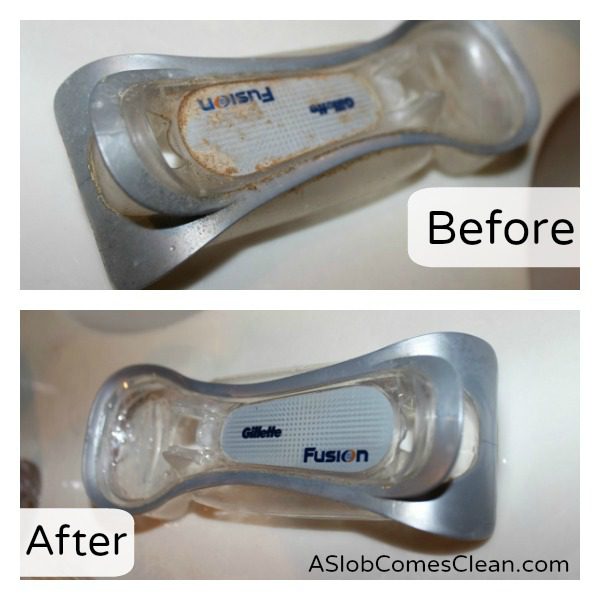 But today, since the bathroom was not-that-bad and much less overwhelming . . . I suddenly saw noticed how nasty it was.
And I washed it.
I grabbed the dishsoap out of the nearby shower and squirted on a hefty glob. A few minutes later . . . it looked ever-so-much better.
Consistency.
It means that I have time and presence of mind to notice things.
--Nony