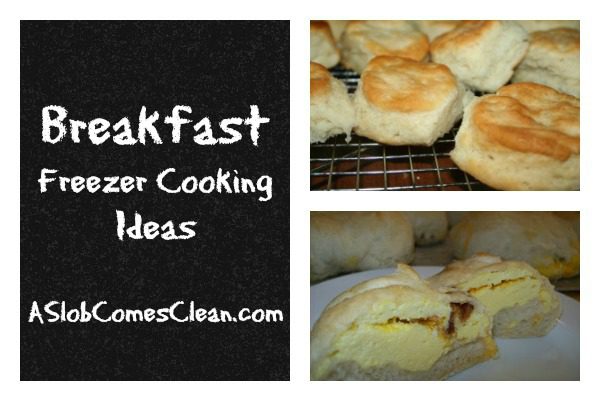 The past few summers, we've done a freezer cooking day at some point during the last few weeks of summer.  I'm not sure that we will this year, but I thought I'd share a few recipes that we've decided are winners.
Sausage Biscuits (Cheater Freezer Cooking)
Bacon, Egg and Cheese Breakfast Pockets (Hubby's Favorites!)
Sausage Strudel Bites – I don't know if these would work to freeze (there are never any left for us!), but they are a fun and easy breakfast that would be great for the first day of school.
An account of spending the day freezer cooking with the kids. One kid made pancakes and another baked oatmeal.
And the clean up from that day.   
--Nony