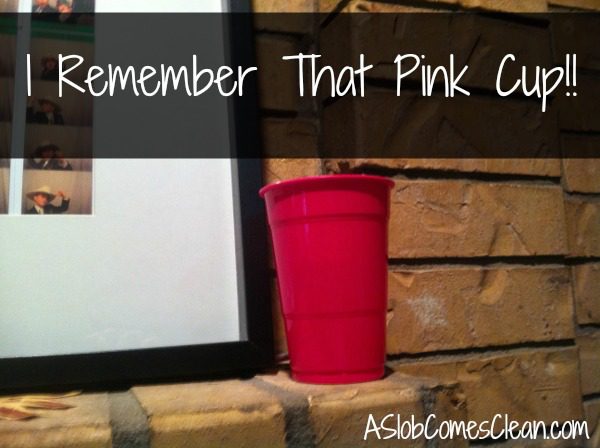 It has been over two weeks since we celebrated my youngest's 7th birthday.
Most of the decor is now a memory.
And then Sunday night, as I slowly (because of my injured back) made my way through the house directing my kids to get it clean for our Sunday evening home group meeting, I had a pleasant flashback of the party when I saw the pretty pink cup.
On the fireplace mantle.
And THEN I realized that the pink cup had likely been there for over two weeks now.  TWO weeks.  Hard to deny, since we don't drink out of hot pink disposable plastic cups on a daily basis.
Irritated, but glad I caught it before it had been there for a month, I walked over to get it.
And found this:
Another item with a VERY identifiable date. Yep. That's a handprint-Rudolph.
How is it that the fireplace mantle, at eye-level  in the middle of our most-used room, is like a Slob Vision Black Hole?