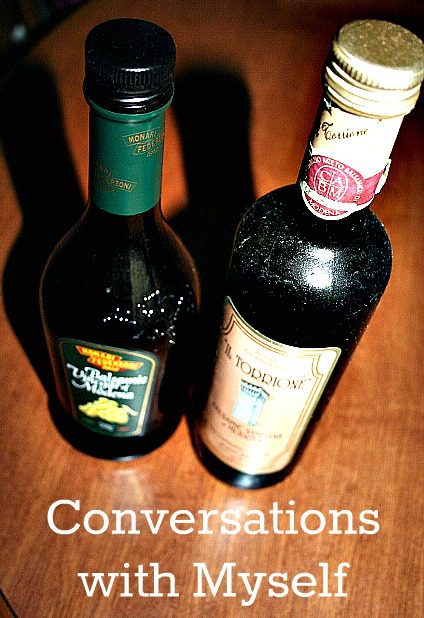 Last week, circumstances aligned perfectly . . . and I found myself in the grocery store.
Knowing exactly what I wanted to make for supper.
And remembering exactly what I needed to make it.
(No small thing 'round here.)
We had picked up our first basket of produce from Bountiful Baskets, and I was determined to use all of the fruits and vegetables in there.  Even the ones I would NEVER buy myself.  That's kind of the point of getting the basket. 
Anyway, one thing that the veggie-basket-putter-togetherers likely assume every normal person would think was fine and dandy?
Tomatoes.
A totally normal fruit/veggie that is purchased and consumed regularly by normal people.
But . . . we don't care for tomatoes.  I like tomato-ey stuff.  Things with tomatoes in them and things made from tomatoes.  But the raw ones?  They're icky.
(Seriously lucked out marrying a man with the same non-grown-up food preferences as me!)
Anyway, I knew I could use them in a sauce or a soup or something, but I was determined to broaden our taste buds.  I decided to try making bruschetta.  I grew to like bruschetta when I lived in Thailand (while going to Italian restaurants there . . . ), but when I made it once early in our marriage, Hubby refused to try it.  I had hopes (since I had seen him choke down a tomato during our all-veggies-for-two-weeks experiment), that he would try it this time.
I looked up a recipe and it called for balsamic vinegar.
My first instinct was to leave it out. 
Even though I had some sitting on my kitchen counter.
Even though I do like the stuff and know it adds great and necessary flavor.
Why leave it out?  Well . . . . I've had that bottle of balsamic vinegar for a VERY long time.  As in, I definitely remember it in my kitchen two houses ago.  Which would make it at least . . . seven years old.
But here's how the dialogue has gone inside my brain for the past . . . oh . . .  five years or so:
Rational Me: Balsamic vinegar would really help this recipe.
Neurotic Me: Too bad we don't have any.
Rational Me: Ummm, yes we do.  It's right there.
Neurotic Me:  That?  No, can't use that.
Rational Me:  Why not?
Neurotic Me:  Hello?  You know we've had that for. . . like . . . ever. Right?
Rational Me:  Ummm, hello yourself?  It's VINEGAR! I'm guessing vinegar doesn't really go bad.
Neurotic Me: You said "guessing"!  I heard you!  You don't know for sure either.
Rational Me: I'm pretty sure we looked it up on that internet-thing once.
Neurotic Me: And what did it say?
Rational Me: I don't remember.
Neurotic Me: So, go look it up again.
Rational Me: Ummm, I could.  But . . .
Neurotic Me: But then we'd have to wash our hands before we touch the computer and again after.
Rational Me: Right.  And we'd probably get distracted and start checking Facebook and never get supper finished.
Neurotic Me: Right.  I'm glad you agree.
Rational Me: So what are we going to do?
Neurotic Me:  Leave it out.  It's too risky.  I'm sure it will taste fine without it.
Rational Me:  OK.  It probably will.  So should we throw it out?
Neurotic Me: Throw it out?  What if it's perfectly fine to use?  Then we'd be wasting perfectly good balsamic vinegar!
Rational Me: You're right.  Besides, look at that fancy bottle.  I bet it's . . . like . . .totally expensive.
Neurotic Me:  I love it when we agree.  You're so awesome.
Rational Me:  You're awesome too.  And your hair looks really cute today!
Neurotic Me: Thanks!  Yours too!
I guess it was Well-Adjusted Me who was doing the shopping that day last week, because I splurged on a less-than-four-dollar bottle of BRAND NEW balsamic vinegar and then bullied the other two into agreeing to throw the old one away.
Right after I took a picture.