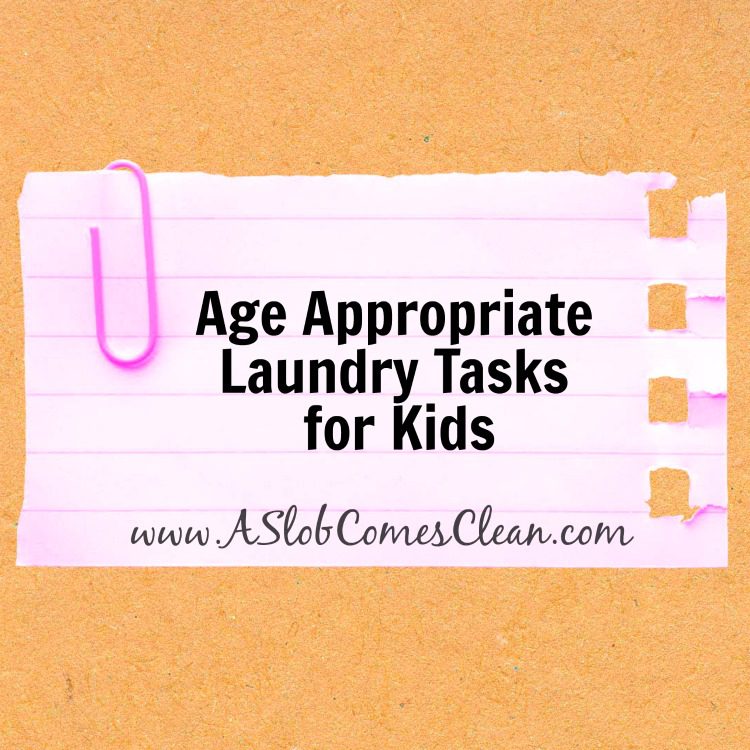 My goal is always to let/have kids do as much as they are truly capable of!  Here are some age-appropriate laundry task ideas.  I'd love to hear your ideas!
All ages :
Gather and sort laundry.
Turn clothes right side out.
Pull laundry from the dryer into a laundry basket.
Toddlers:
Throw (literally, especially if they're boys) wet laundry into the dryer.
Non-readers/pre-school:
Load washing machine.
Empty dryer.
Match socks.
Fold towels and washcloths.
Put small stacks of laundry away.
Readers and those who are tall enough to reach Washer/Dryer Controls:
Load washing machine.
Measure laundry soap.
Start washing machine.
Move laundry from washer to dryer.
Fold laundry.
Match and attach socks.
Put laundry away.
What other laundry tasks do you have your kids do?