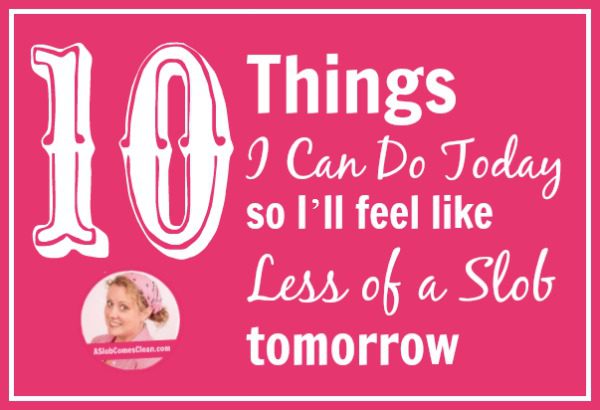 How tired are y'all of hearing how overwhelmed I am?
Wait . . . don't answer that.
Yesterday was Wednesday, always my craziest day of the week, and had the addition of a rehearsal that got me home at 10:45ish last night.
Yesterday afternoon, after convincing myself that I deserved an hour of uninterrupted chill that was then consistently interrupted, I decided to do ten things.
I did these ten things with the primary goal of feeling less like a slob.
Yep.  I'm noble.
1.  Grab the (3 or 10) used-but-not-really-dirty-yet dishtowels off of the kitchen counter and put them in the washing machine to wait for Laundry Day.
2.  That potato soup that sounded so good with the cool weather?  Make it.
3. The 99 cent pineapple that I cut up two hours ago?  Throw away the cut-off pieces. (And toss the chicken bullion wrappers that are now piled on top.)
4.  Put the pineapple slices on the table so we'll eat them at dinner instead of letting that unusual treat go to waste.
5. Take the 30 seconds necessary to clear the cluttered-again hotspot to the right of the stove.
6.  Move Sunday's newspaper from the breakfast table to the recycling bin.  (No need to scroll back up, yes . . . I did say it was Wednesday.)
7.  Put away the groceries that I bought on Tuesday.
8.  Load the dishwasher.  (Thankfully possible since I emptied it first thing in the morning.)
9.  If I'm not going to sweep, at least pick up the trash off the kitchen floor.
10.  Wipe the breakfast table.
Aaaahhh.
Today . . . I feel better.  I need to do at least half of these things again, but at least I don't have to do twice as many.
Confusing enough?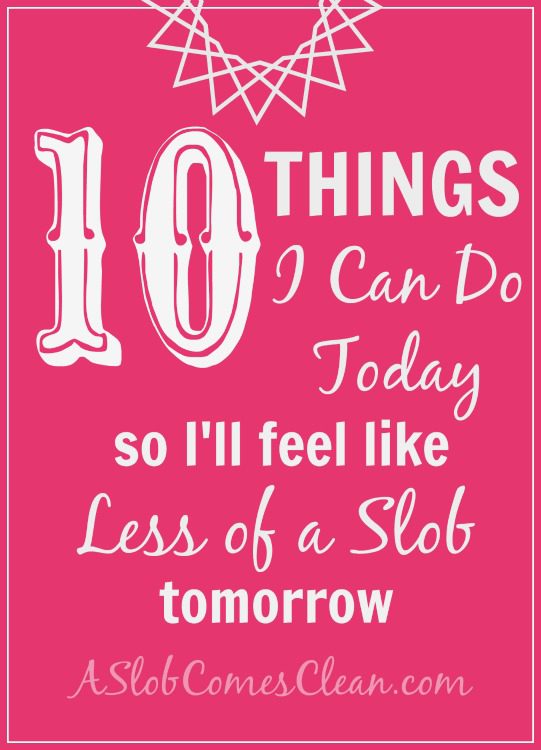 I'll be linking this up over at Orgjunkie.com!