I honestly feel bad calling this a recipe.
We love BBQ Chicken Sandwiches, which I generally make in a crockpot.  I love them because they are so easy, and are a great way to guarantee eating at home on a day when I'm feeling the I'm-not-gonna-wanna-cook-tonight-vibe coming on early in the day.
But, sometimes . . . even when they're on the menu plan . . . I forget to put them in the crockpot.
So, here's the other version I've come up with for days like that.
Place frozen chicken breasts in a baking dish with sides.  Dump your favorite barbeque sauce on top and spread it around.  I make sure that all of the chicken is covered in sauce.
Turn the oven on at 350 degrees, and bake for one hour.  After one hour, check to be sure that the chicken is cooked through, and shred with two forks (being VERY careful because the pan is hot).  Stir it around and then put it back in the oven for ten minutes.
Here is where I buy 40 lbs of chicken at one time for a great price (yes, that was an affiliate link!) and see how I manage 40 lbs of chicken here.
 I am so sorry to say that it seems Zaycon has gone out of business. I say "seems" because the information I've seen says they've "suspended" operations and I don't fully understand what is happening. I'm so so sad about this since this will change how our family keeps our freezer stocked with meat. We've been ordering almost all of our chicken, bacon, and shrimp for them for more than five years. If you had ordered recently, I recommend that you call your credit card company or bank (for debit cards) to see what can be done. I've heard many people have had success doing this.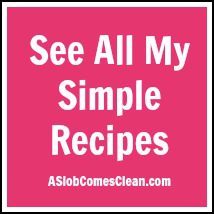 Save
Save
Save