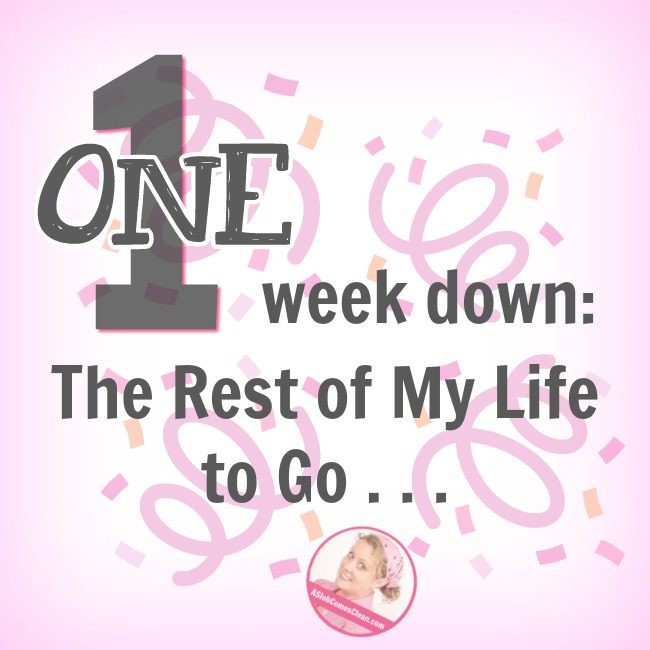 I started this blog on Monday, and today is Sunday. So with this post, I've been blogging for a week now.
I'm proud of the fact that my bed has been made everyday. I used to think that there was no point in making your bed, because you're going to get back in and mess it up that night. I . . . was . . . wrong. It feels nice. We don't lose the sheet at the bottom of the bed, and the room just looks better. Even though the perimeters are still cluttered, it looks so much better to have the big old bed looking nice.
I'm also proud of the fact that I have kept my sink clean every day this week. Even Saturday and Sunday. For me, that's huge. I always start the week with a huge deficit because the kitchen is a disaster zone after the weekend. Since my minimal routine is always hanging by a thread anyway, the routine-free weekends send it out of control.
I'd like to add another thing to my routine for this week. When I started thinking about this, my mind began to spin with all the MANY things that I need to add. But, since I am determined to be in this for the long haul, I am going to add just one daily non-negotiable and hopefully others will also get done. I am going to sweep the kitchen floor every day. This makes a huge difference in the feel and look of the kitchen, but somehow it never crosses my mind until it's so bad that it would be huge task and it wears me out to think about it.
So there we have it. I'll keep you posted each day.