This story from a reader made me laugh so much! I completely understand, and get all the warm fuzzies knowing that I'm not the only one out there who just doesn't see certain things! Slob Vision is real, y'all!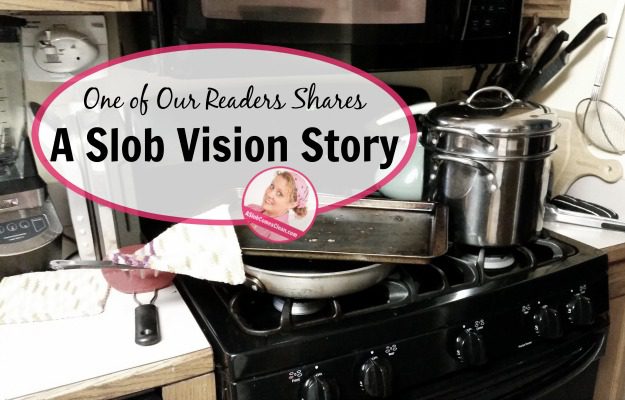 Good Morning!  I just had to share this with you. I was sooo tired last night.

I was sooo proud of myself for getting everything in the

dishwasher

and turning it on before I collapsed into bed. I had only left a paring knife in the sink (we don't put any sharp knives in the dishwasher). I was so happy I would wake up to a clean kitchen!

Imagine my surprise this morning when I saw the pictures below. It could be MUCH  worse, but I literally laughed out loud, and immediately thought, "Nony will get a kick out of this!"

So here ya go! Enjoy!

Talk about TPAD!  I remember you asked if you could share this, but I think I was on my way walking from my car to work when I read it!  Now (7 months later) I am cleaning out my inbox!  LOL!

I don't mind if you share it, or even if you use my name.

~Mandi