I'm so sorry, but this sale is over for this year. Sign up for my newsletter so you don't miss out on time-sensitive opportunities!
My affiliate links are in this post. 
We're getting to the end of the time when the Ultimate Homemaking Bundle 2019 is available. Through midnight ET on Monday, May 6th, you can get $2200 worth of digital products (e-books, printables, courses, etc.) for only $29.97. You don't need all 102 products, but you might need/want enough of them to make the purchase worth it for you.
Go here if you've already decided you need the bundle. Keep reading if you're still not sure.
I've been sharing different things from the bundle to help you decide if you should grab it, and today I'm talking about printables. There are lots of different kinds to help you keep life organized.
Command Center for Kids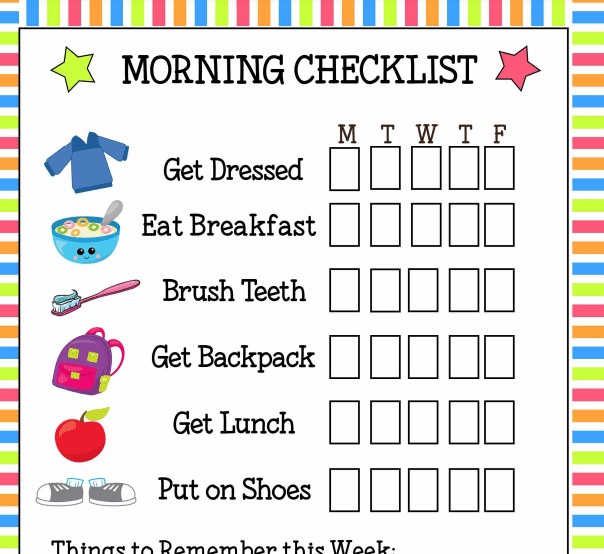 This PDF is as cute as can be, and includes printables like the one above, plus an after school checklist, chore lists, weekly and monthly fill-in-a-ble printables. But best of all, it includes editable versions of the checklists. So you can add in the chores or daily routines you might have that might be less than typical. As someone who never (ever) feels like one-size-fits-all-stuff fits her very well, I love this.
Chore Board Printable Pack
This is a full set up of chore cards with basic instructions on them, and chores cover everything from outdoor ones to daily things to big tasks that could be done to earn some money. She also has instructions for putting it together as a chart system.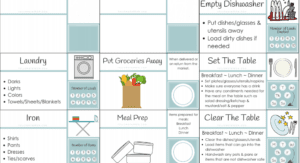 Fabulously Festive Meal Planning and Food Storage Printable Pack
OK, y'all. This one really surprised me with its coolness. Yes, there are pretty printables to help you with your meal planning:
But this stuff is so cool:
There are lots of varieties of these charts. Such good info and in such pretty charts!
The Habit Tracker Bundle
This one is great, and is perfect for those of you who are working on your daily habits. I've heard from people who have told me about their own tracking systems they've created for doing the dishes, 5 minute pickups, etc. and this is a done-for-you version of that.
I'm showing one example, but what I love about this printable pack is that it has lots of different versions of tracking charts, so you can pick and choose and use and lose and figure out which one works best for you. I mean, you'll be doing the dishes every day for the rest of your life, so you've got plenty of time to figure that out.
If you have a home project coming up, the Home Project Planner would be great for keeping up with all the things involved. I can totally see how having (had) a notebook with all the information to (know I should) keep up with would have been helpful to me in the past year.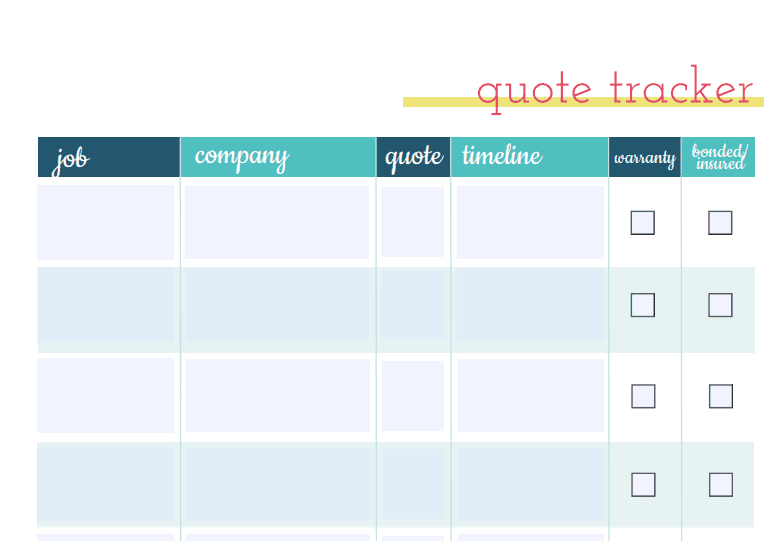 Homekeeping and Cleaning Kit by Clean Mama
I mentioned this in the post where I talked about decluttering resources that are in the bundle, and here's a peek. Clean Mama (Becky) is great at being thorough. And if you like to check things off of lists, this is perfect for you. There are also seasonal cleaning lists.
Printable Educational Posters includes Laundry Instructions that's pretty enough to print in color and frame to be displayed in the Laundry Room.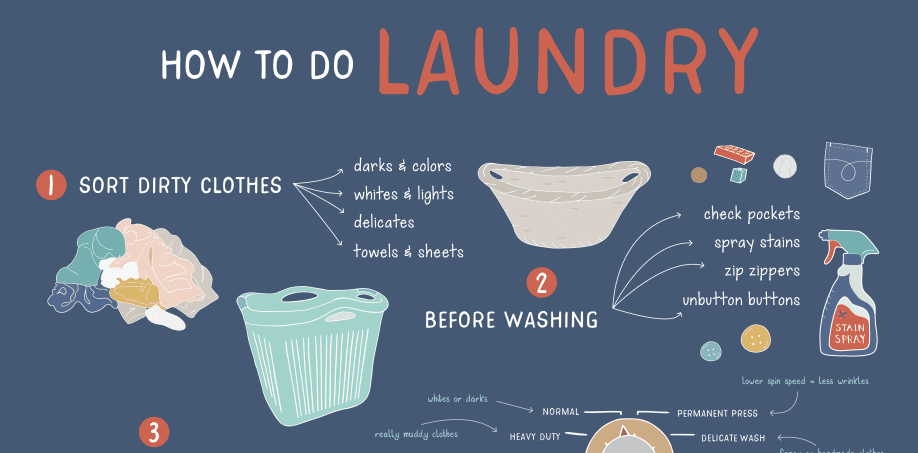 The Mom's BFF Planner is full of all sorts of planning sheets. Like, so many to choose from.
OK. Whew. I know there are more, but I think this gives you a good idea of whether, and how, you could use the products in the bundle.
The value of the products I've featured in this post is $107.99. That means that even if you only used these products, you'd be saving 78.02 by getting the Ultimate Homemaking Bundle while it's available through Monday night.
And don't forget that I've also shared the various decluttering resources which include my video course, The 5 Day Clutter Shakedown. My course is normally $40, so if it's the only product you use, the 29.97 price tag is still a good deal. Go here to read about how those decluttering resources might seal the deal for you.
I shared products from the Decor and Creativity category that you might like here.
And if you're feeling confused about what in the world The Ultimate Homemaking Bundle is, I explain it here. 
Go here to see an inside-the-bundle explanation showing how to use it once you purchase (or if you've already purchased) it.
If you're ready to grab your bundle, go here!
--Nony