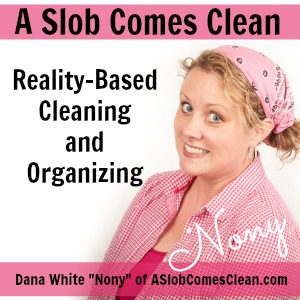 Podcast: Play in new window | Download
Subscribe: RSS
I'm answering a few of the questions you asked over on Instagram recently.
Questions like:
How do you feel about "Normal People" using your strategies?
How do I know when I've reached my clutter threshold?
Do I declutter my fridge on a regular basis?
Have I ever gone in to  someone else's house to declutter? (Here's the video from the time I decluttered with my friend Janet.)
Do I have a system for organizing my fridge and pantry?
What's an area you have decluttered that you have to work pretty hard to maintain?
What's an area you've decluttered that has pretty much stayed decluttered?
Could you live without your cleaning person? (Podcast 64 and  138 where I talk about my thoughts and experience.)
What should you do when physical limitations make decluttering difficult? (I mention my podcast about awkward pauses)
Also mentioned: Podcast about how to declutter without making a bigger mess.
More:
--Nony