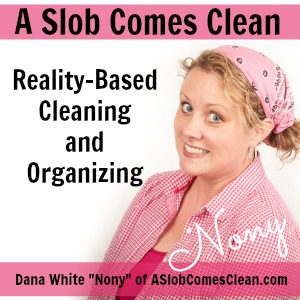 Podcast: Play in new window | Download
Subscribe: RSS
There's no right or wrong way to declutter. As long as you get stuff out, you're winning.
That's what I'm talking about today, specifically how strategies to deal with roadblocks are necessary, even though they aren't necessarily the all-the-time strategies I use.
Sorry for the late release! My internet was completely down so I couldn't get it uploaded. That isn't the only tech problem, as you'll hear. I finally gave in and ordered another microphone, so next week's podcast should sound better. It's so frustrating to not remember the super-logical-I'm-sure place where I stuck my microphone to keep it safe over the summer break and during remodeling. Ugh.
Things Mentioned in this Episode:
How to Declutter Without Making a Bigger Mess
Decluttering Strategy: Use It (Up)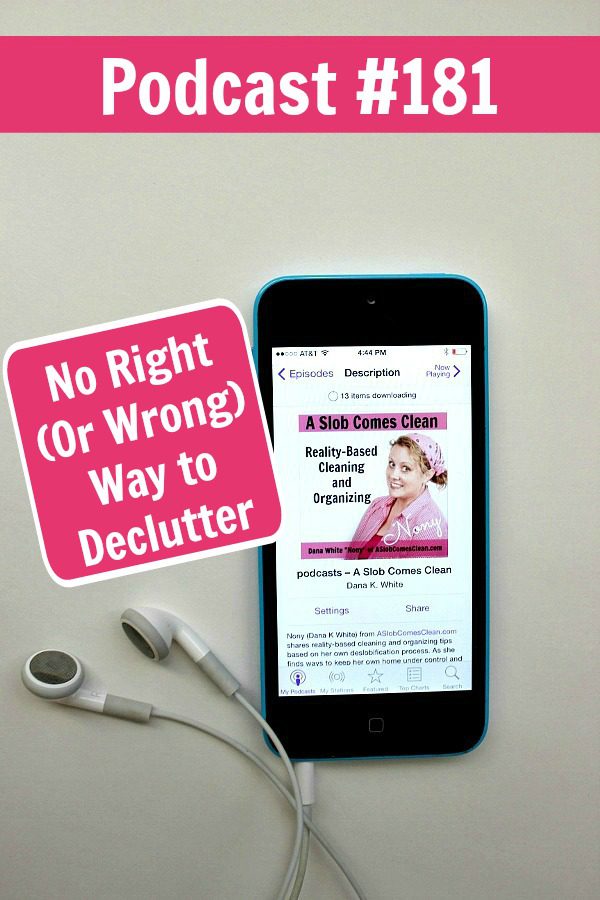 --Nony