I decluttered in my boys' room on Saturday. Thankfully, all the decluttering we've done over the years meant a minimal amount of time made a huge difference. I don't show pics of my kids' rooms anymore (since they're old now and their rooms are their personal spaces and all), but I'll show you a photo of something I got rid of.
Finally.
After not getting rid of it during any of the other bajillion decluttering sessions in that room.
I finally got rid of the wreath my husband's coworkers gave us after the birth of our second son.
Our second son who turned 14 last month.
It was such a cute wreath. And he was such a cute baby. And it had his name and birthday on it.
So many times, I'd decided it could stay. Even after grasping the Container Concept, I'd felt it container-worthy.
But this time, re-decluttering, as I once again wrestled this sentimental item from the tangle of fallen hangers and other assorted things teenage boys shove in the bottoms of closets when "cleaning" their rooms, and once again felt the irritation over how impossible it was to keep the wreath in its place on the closet shelf, I realized it was more of a hassle than a memory. 
Especially when, at first glance, my memory wasn't even correct. I felt a warm-fuzzy, remembering the birth of my oldest son (15), only to read the name on the ribbon and realize it was actually the 14yo whose birth I should have been remembering.
And that was also when I noticed that his name was misspelled.
So I trashed it.
It was a hassle.
When I took the time to really pay attention, that wreath didn't produce the sentimental feeling that something should if it's going to take up that much space and be that big of a hassle.
I felt a pang as I stuffed the (very large and unwieldy) wreath in the trash bag, but I also felt relieved.
I did keep the bulldogs sent for each boy by those same people. Much cuddlier and much less likely to fall on my head.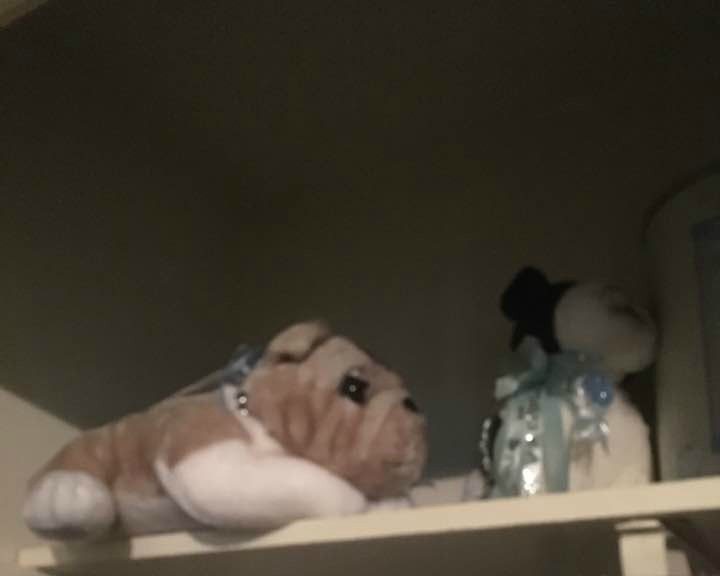 And if they do fall, at least they're soft.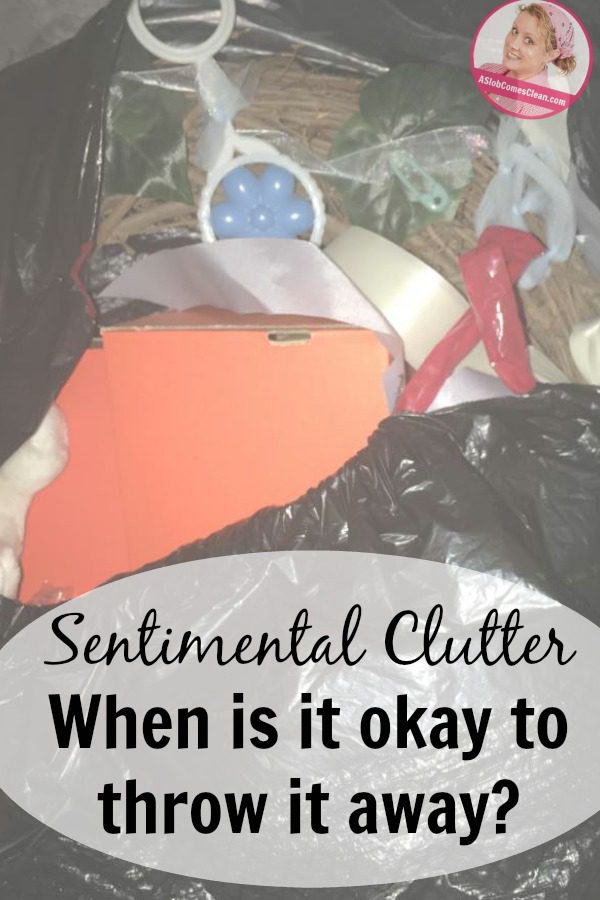 --Nony