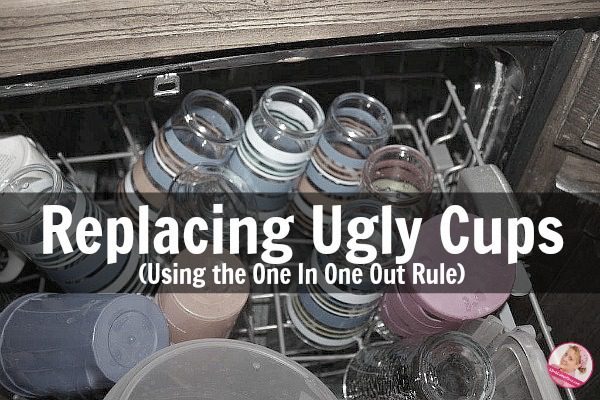 I'm not exactly sure how I got there, but I ended up at a Ross store recently. And found these pretty things on sale:
I liked them. I liked the colors and the size.
And I remembered we'd recently broken a glass and were down to only a few of the glasses from the set I'd received a few years ago.
So more plastic cups had crept into our lives.
Cups I don't even like.
This great little deal was an opportunity to practice the one in one out rule.
Practice = remind myself of this home-changing concept that does NOT come naturally to me. At all.
The one in one out rule means that as I bring new stuff into my home, I have to declutter an equal amount of stuff.
Have to.
Because, strangely, my home doesn't expand just because I bring stuff into it.
So yay for getting rid of almost an equal amount of old cups.
"Almost" because I'm still not perfect.
Save
Save
--Nony