As I head into my blog-free summer (ideas of how you can get your deslobification inspiration needs met are at the end of this post), it's time to reveal something exciting!!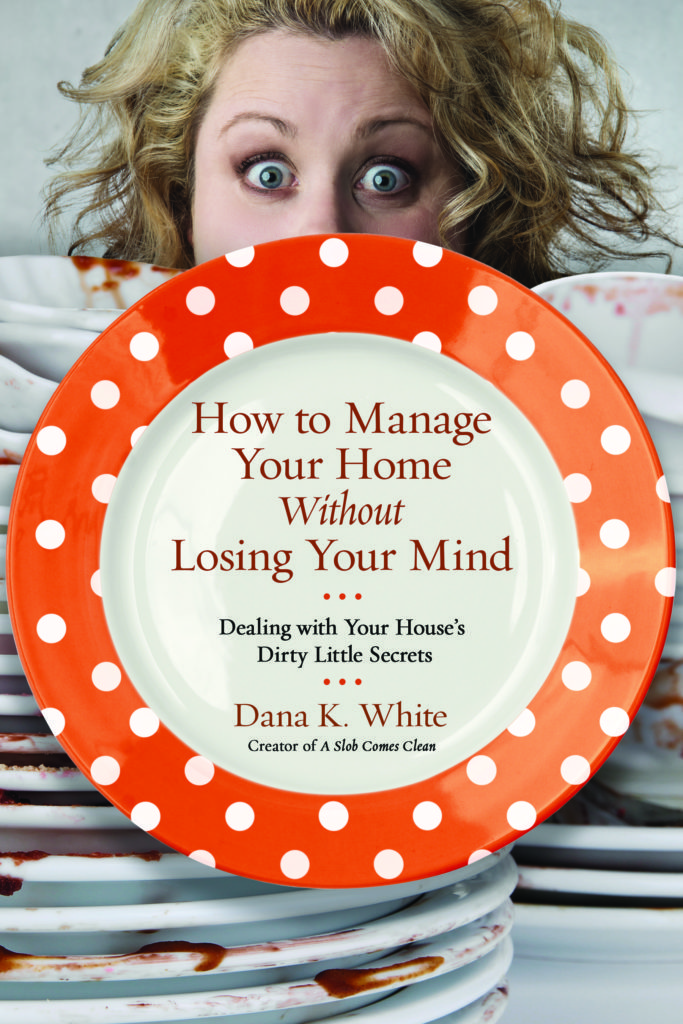 That's my book cover, y'all!!! I love it so so so much. My main request was that the cover show that this book will be funny. I think my publisher nailed it.
And . . . I'm excited to let you know that How to Manage Your Home Without Losing Your Mind will be released into the world on November 8th, 2016! It's available for pre-order now at the following sites:
Pre-Orders Available at:
A few reasons to pre-order:
So you'll be sure to get it right away! I've looked around, and the general info seems to be that pre-ordering gives you a pretty good chance of receiving the book ON release day. Not a guaranteed chance, but a good chance.
So others will be more likely to find out about it! I'm speaking to those of us who once thought there was absolutely zero hope for our homes. Then we stumbled upon our people, and learned we weren't alone in these struggles. I stumbled on my people by starting this blog/deslobification journey, and so many of you have told me you found your people when you learned about this community of kindred spirits. Pre-orders help bookstores determine how many books they need to put in their stores, and they also help with rankings that will give the book more exposure. More exposure = more people finding hope!
In case you're not a fan of politics, you'll know you have something to look forward to on November 8th, which just happens to also be election day.
How to Keep Getting Deslobification Inspiration Over the Summer
It's officially summer around here. If you've been around a while, you know I take summer off from blogging/podcasting and such to focus on my family. I love this job (that I created out of thin air), but I love my family more.
While I'm on summer break, you can still keep up with things. I'm sending out a weekly newsletter sharing what I'm getting done (or struggling with) and links to some of the most helpful past content from the archives. Sign up here, and you'll also get my best decluttering solutions delivered to your inbox over the next few days.
Or you can try out podcasts. Just click on one that sounds interesting to you and then look for the grayish bar with a play arrow on it. Click that play arrow and you'll hear my voice coming out of your computer! I'm told again and again that this audio format is perfect because it lets people actually clean while they're being inspired to clean!
I also have some videos ready to be uploaded soon, so subscribe over on YouTube!
Or if you've always wanted to read from the beginning, go here to find out how (and why) I recommend doing this. You can read it for free here on the site, or you can purchase the first three years of the blog in e-book form here.
Save