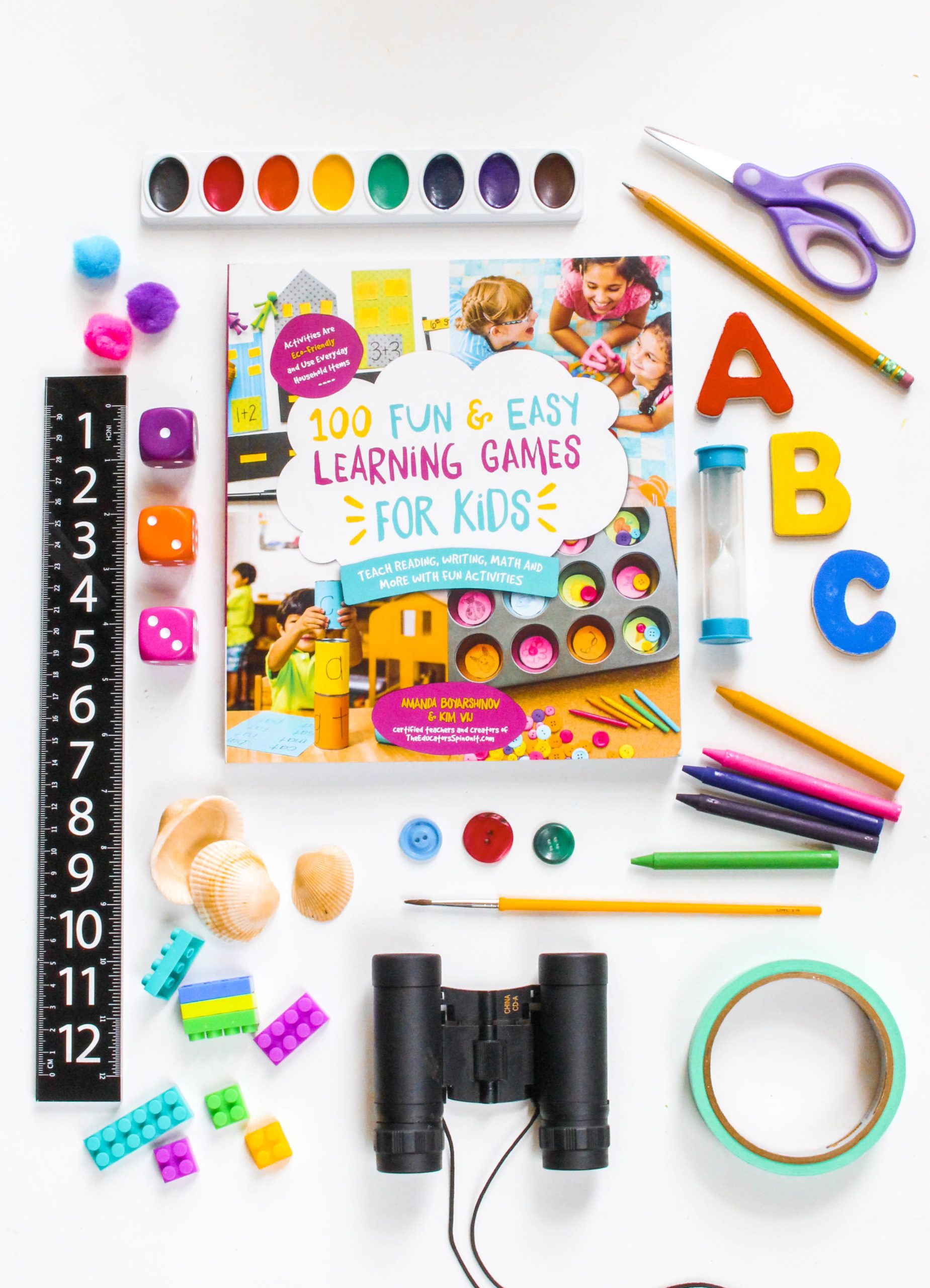 I've always viewed myself as my kids' main teacher, even though they go to public schools. At 10, 12, and 14, they've passed the point of me helping with math or science homework. Now, I mainly fulfill my role through in-the-car lectures on a vast array of subjects. From dissecting why that particular building at that particular corner has housed six failed restaurants in their lifetimes to the social repercussions of "forgetting" to wear deodorant, this mama can talk. And talk and talk and talk. They love it.
But this book, 100 Fun and Easy Learning Games for Kids, is exactly the kind of thing I would have EATEN up when they were little. My friend, Kim Vij of The Educator's Spin on It, is one of the authors, and she did an amazing job. The book is beautiful, y'all. And the games are truly so simple and creative and are perfect for keeping brains alive in the summer time!
I flipped through and immediately knew which activity I wanted to share with you.
We are so excited that we have two new cousins whom we met over the Memorial Day weekend! My cousin and his wife adopted the sweetest kids. They are aged three and seven. (Just the right ages for this book!)
The Family Word Puzzle activity was perfect to make for our new family members. I printed photos of the other five cousins and created puzzles with their names. They took home a fun game to play while they're apart, and they can practice spelling with the names of their new best friends! Seriously, these new cousins fit so beautifully into our family.
Awesome idea, ridiculously easy to put together using scrapbook paper I was never going to actually scrapbook with, and fun enough to make the eyes of everyone at the lakehouse light up? That's what I call success.
I gave the colorful, fun book to their mama to take home!
Check out Kim's book on Amazon (through my affiliate link, of course). If your kids are older like mine, this book would be a great gift for a mom of kids aged 3-7.
This activity from the book 100 FUN & EASY LEARNING GAMES FOR KIDS has been shared with permission from the publisher. I received a copy of the book.  
--Nony