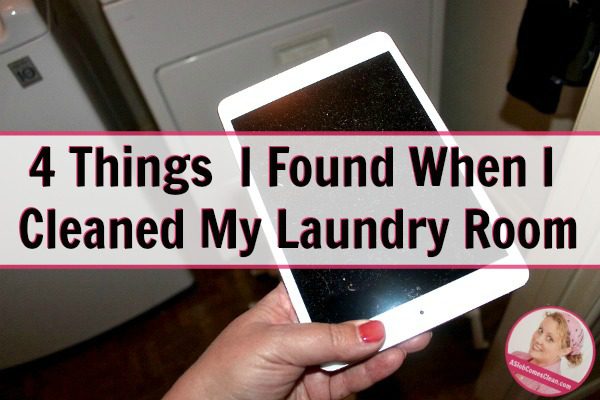 My Laundry Room has a wonderful feature.
It's called a door.
A solid one. And it closes.
I use this feature all the time. Doorbell ringing soon? Throw it in the Laundry Room. Not sure where that goes? Throw it in the Laundry Room.
Know I'll use that someday but just don't have time to deal with it right now??? Throw that sucker in the LAUNDRY ROOM, baby!!
Here are a few things I found in the most recent excavation:
A carbon monoxide detector. I grabbed this at Costco when they were on sale. I intended to get a new smoke detector, but when I saw these, the thing that happens to me a lot happened. A headline went through my brain.
"Mom is too cheap to buy a carbon monoxide detector even when they were on SALE just weeks before entire family (and their dog) die of carbon monoxide poisoning."
Carbon monoxide poisoning is serious. I spent the money and felt better about myself. I hadn't given in to my tendency to not buy things we really really need because I'm ridiculously frugal/cheap.
I did, however, give in to my tendency to throw things in the laundry room instead of taking the time to rip open a difficult-to-rip-open package.
Money.
Yay for laundry money. Double yay for five whole dollars of laundry money.
An outgrown, hole-ey gymnastics leotard.
We paid a LOT of money for that thing, y'all. When you have to get a certain one, you CAN'T be frugal. I'm pretty sure the expense was the reason I made my daughter keep wearing it after she randomly snipped a hole in the front while cutting something.
And I'm pretty sure the expense was the reason I didn't throw it away once it was outgrown and no longer needed (since we'd stopped gymnastics).
And I didn't stick it in the Donate Box because it had a hole in it.
It's a vicious cycle.
So I threw it away.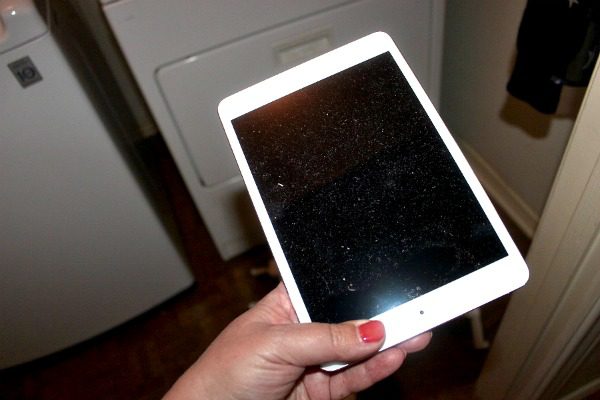 And last, but not least (definitely not least), my long-lost iPad.
I'm guessing I was listening to podcasts (<– linking to my own even though I don't just listen to my own!) while folding laundry straight out of the dryer and it slid down and under and such. Thankfully, it was unharmed.
(Unharmed when I found it. It was soon dropped and very much harmed after that photo was taken.)
What have you unearthed lately?
--Nony