Summer is over. As I sit here in my eerily quiet house, I'm back to blogging. So far, "blogging" has involved a phone call which moves me one step closer to making a very exciting announcement. It has also included starting (but not finishing) several different posts that have been rolling around in my head over the summer.
But alas, I want to get a post out NOW. Just so I can say I'm back.
I looked at my photos. Like any self-respecting Slob Blogger, I can't clean without a camera nearby.
This one from Saturday seemed perfect.
It's a two-second task. Yes, it's irritating that this task even existed.
I pitched the empty shampoo bottles in my kids' bathroom.
Right. The ONLY difference in these before and after pictures is the absence of empty bottles.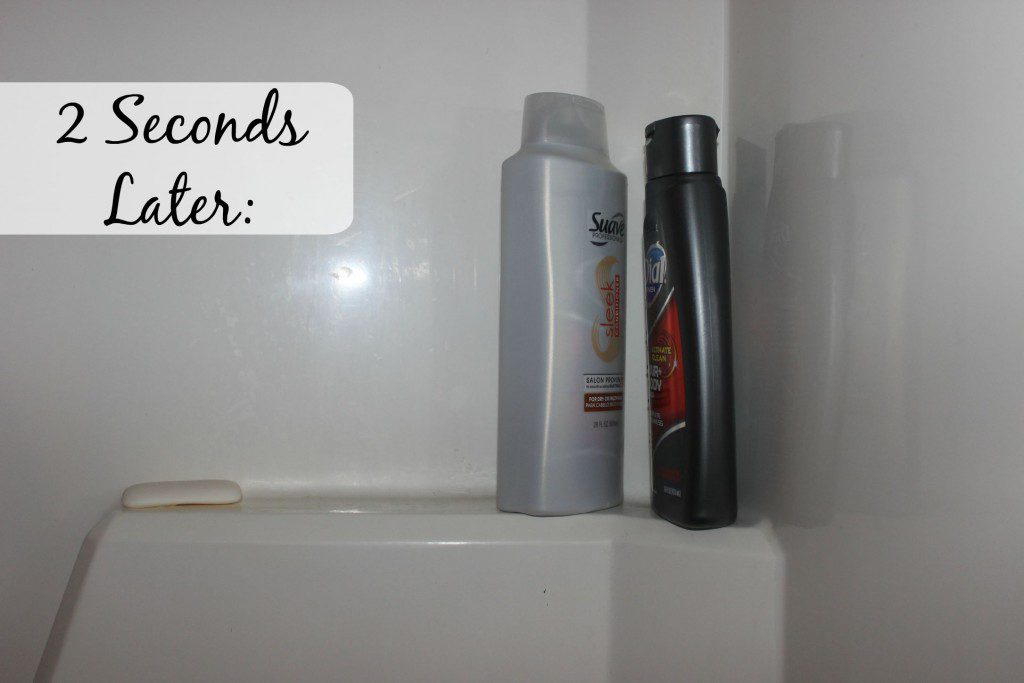 Ugh.
I could blather on and on about how I obviously hadn't been doing Habit #3 from 28 Days to Hope for Your Home lately. I could lament the fact that my Slob Vision Genes are clearly dominant and have been passed down to my children.
Whatever. I'm going to focus on the amazing difference achieved in less than a minute. Yay for trash bags or recycling tubs or whatever you have!
Need a win? Grab a trash bag!
Sometimes you just need to get something done.
Like this post.
How was your summer??
Ummm, in the spirit of total honesty, I should probably show the other ledge. The other ledge of the same bathtub.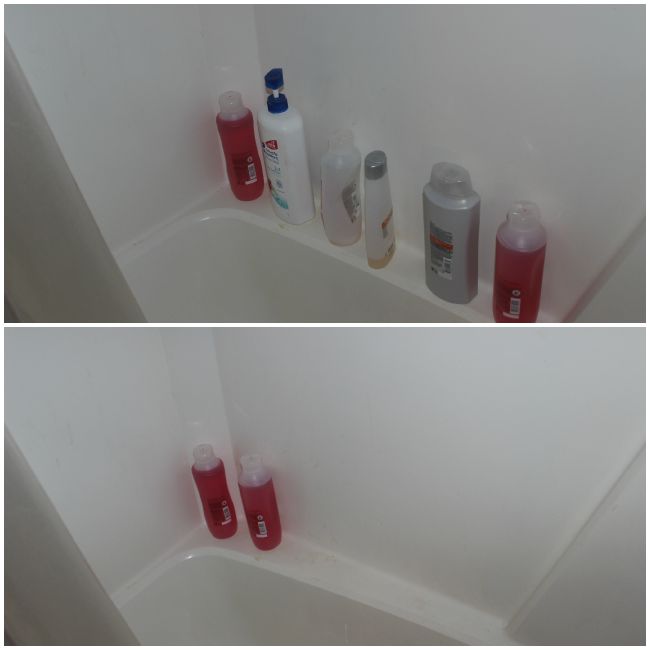 For detailed guides, check out my books: How to Manage Your Home Without Losing Your Mind and Decluttering at the Speed of Life.
Save
--Nony