I started to title this, "More Ideas for Stuffed Animal Storage" but stopped myself.
It's not about storing. It's about containing. By "it" I mean the way I have to think about my home to keep it from getting out of control.
Storing means finding a place (or many places) to put things.
Containing means designating a space, and letting that designated space determine how much/many of something we can keep.
Here's the post where I finally understood what containers really are. Here's a podcast where I blab on about this life-changing concept and how it works. Here's another post where I explain what it means to see your entire home as a container.
Recently, I shared how we contain my daughter's stuffed animals. One of you commented with a solution I'd never heard before! It's a product that's like a bean bag, but you stuff it with your stuffed animals! It contains/limits the stuffed animals, and can be used as a seat or a big pillow. Isn't that cute?
I shared this on Facebook, and another of you mentioned you'd done the same thing with a bean bag cover. Here are some of those on Amazon, though most were not in stock when I clicked on them individually. And I wouldn't recommend removing the stuffing from an already filled bean bag chair. I tried that once and it made a HUGE mess.
Or you could sew your own bean bag cover! Here's a pattern.
I also loved this idea from Tara: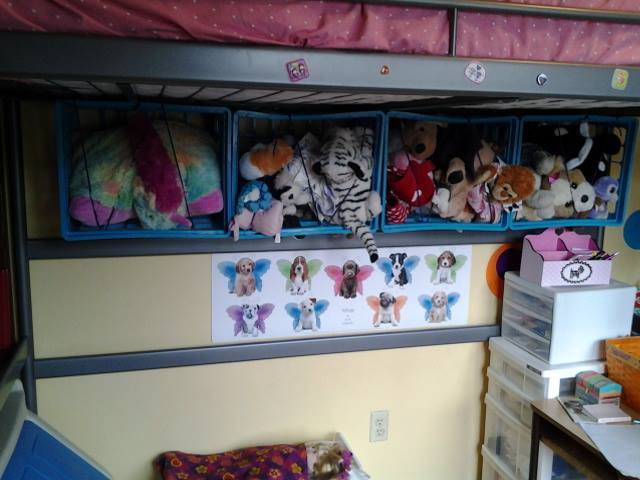 She created a "Stuffy Jail."
She said, "We have 'stuffy jail' under my daughter's loft bed. Crates, zip ties and elastic cord. Easy peasy!"
I'd love to see your ideas for "contain"ing stuffed animals! Send me an email with pictures at aslobcomesclean @ gmail . com (with spaces removed!).
(Sale is now over.) Also, if you don't already have it, get my e-book, Teaching Kids to Clean for only $3 through the end of May. Use the code TEACH to get the discount! Go here to read more about the e-book and purchase.
Podcast (aslobcomesclean-comfeeddailyaudioblog): Play in new window | Download
Subscribe: RSS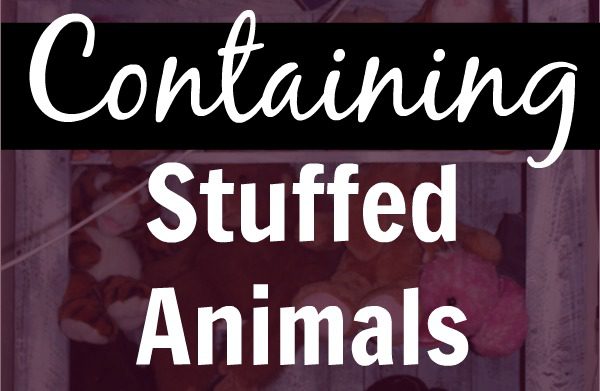 Save
--Nony