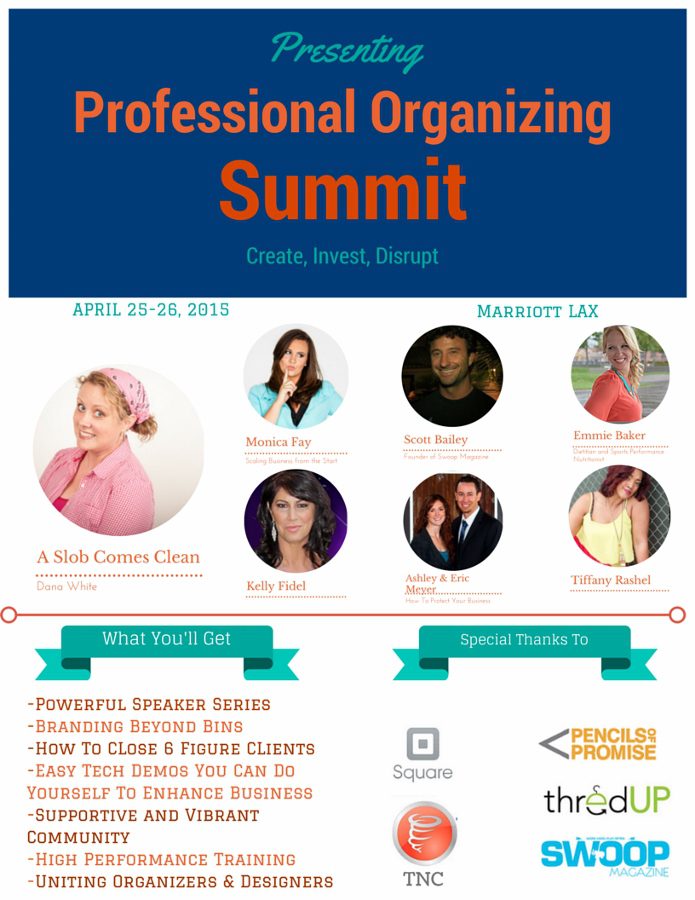 I'm more than a little bit excited to be asked to be a Keynote Speaker at the Professional Organizing Summit in April!
Me! For real, y'all!!!
It has been my dream for a long time to be the bridge between people whose brains work like mine and the professional organizers who want to help.
I'm speaking about making real connections with real people through building an online community and using the amazing resources that are readily available through this crazy invention called the Internet!
The Summit is being held April 25 – 26 in Los Angeles. I'd love to meet you there. While the focus of the conference is professional organizers, it would benefit anyone looking to grow their business. There's also an online option if you can't be there in person. The main portion of the conference is on April 26th, but the VIP ticket includes an event on Saturday evening as well.
I'm so glad my session is in the morning, so I can spend the rest of the day connecting with people. Please let me know if you're able to come so we can meet!
Edited to add: The conference has been re-scheduled for September and will be bigger and better! I'll share the details as soon as they're finalized!
Podcast (aslobcomesclean-comfeeddailyaudioblog): Play in new window | Download
Subscribe: RSS
--Nony