I was listening to my own podcast (a rare thing, since I don't edit them) about the Head Explosion Rule as I cleaned up the kitchen this morning.
So when I ran across that glass lid-thingy in the picture, and began to feel a physical, head-exploding sensation come over me, I knew just what to do.
I threw it in the trash.
It's the lid to a candle that my 13yo bought for me for Christmas. I love the candle, but I'm really not one to put lids on candles.
I'm sure there's a reason to put lids on candles, but I've never, in my 41 years of life, known what that reason was.
But knowing that someone in the world of candles knows of a really good reason (obviously, since they make the lids) that I don't know made me think maybe there was a reason I should keep it.
Knowing there's a reason + not being able to imagine what that reason is = head explosion.
If something causes my head to feel like it's going to explode, I declutter it.
If you're a candle expert, feel free to explain the reason. Not that it matters now, since it's gone.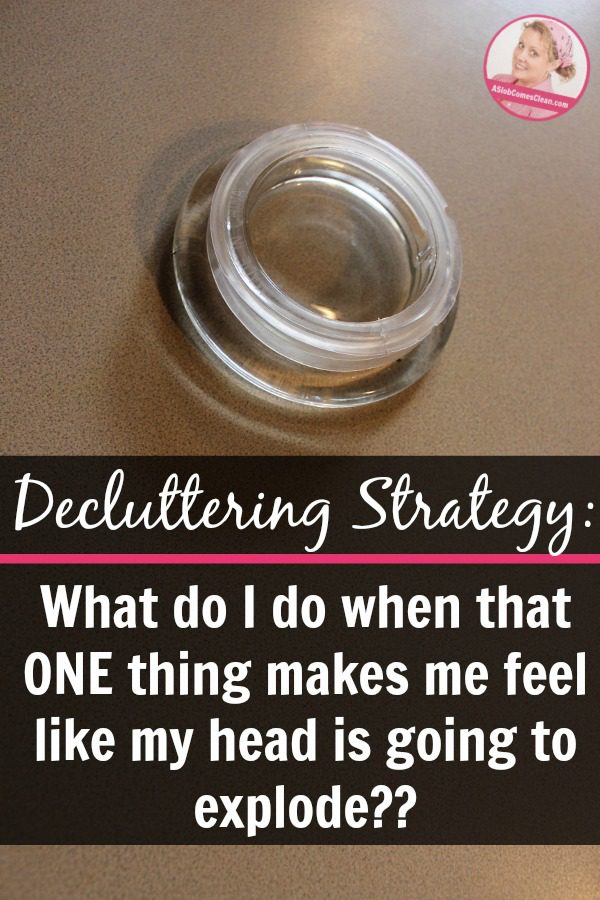 Podcast (aslobcomesclean-comfeeddailyaudioblog): Play in new window | Download
Subscribe: RSS
Save
--Nony