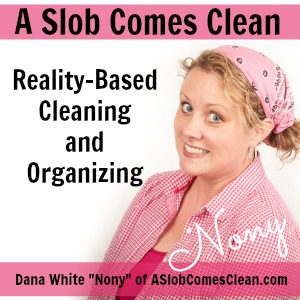 Podcast: Play in new window | Download
Subscribe: RSS
As promised, here are all the posts marked "failures."
Posts from today's podcast:
Drowning in Clutter? (Don't Grab a Floatie . . . Drain the Ocean!) – my e-book! UPDATE: This e-book is now retired. For detailed guides, check out my books: How to Manage Your Home Without Losing Your Mind and Decluttering at the Speed of Life.
Connect with me on social media.
--Nony