Yesterday, I shared the story of two hours spent cleaning in my master bedroom to be ready for the possibility that I'd have to open the door and let the Insurance Lady see inside.
I was happy with the results. My husband was happy. My daughter was in awe. Yay for middle-of-the-night walks to the potty made easier!!
But there were a few more details of that day I feel I should share.
First, that at 9:12 (after starting the excavation at 8 a.m. with a 10 a.m. doorbell/deadline), I realized I should at least LOOK at the rest of the house. Specifically, the part she would DEFINITELY see. Cleaning a room that MIGHT be seen only to miss something obvious in a room that would DEFinitely be seen sounds exactly like something I would do.
So I walked to the front door and looked. I wanted a realistic idea of a first impression.
I knew it was actually pretty good (which was what allowed me to work for the two pre-visit hours in the bedroom).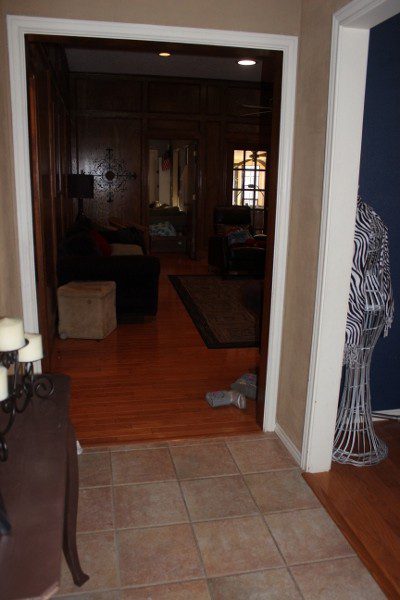 Some shoes, a few things on the floor. Not too bad if-I-do-say-so-myself.
Two seconds later: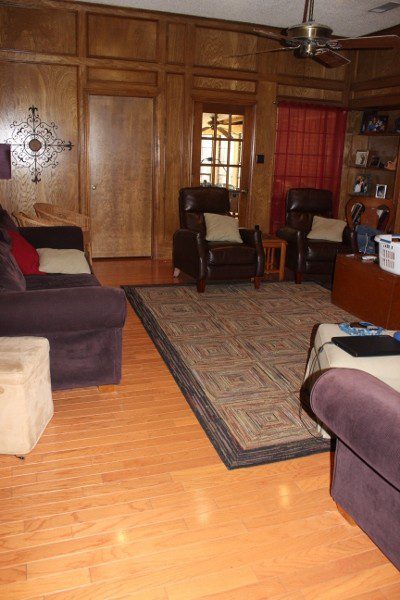 (Notice the magic of closing a door, as demonstrated in yesterday's post.)
A laundry basket on the coffee table gives the impression that I didn't bother cleaning up for my guest. That I'm just that comfortable letting people into my home and showing them our "real life."
And that I DO LAUNDRY.
At 9:36, I decided the house was fine, the master bedroom was in decent-enough shape, and that I should take the last 24 minutes before the scheduled doorbell to go ahead and tackle this: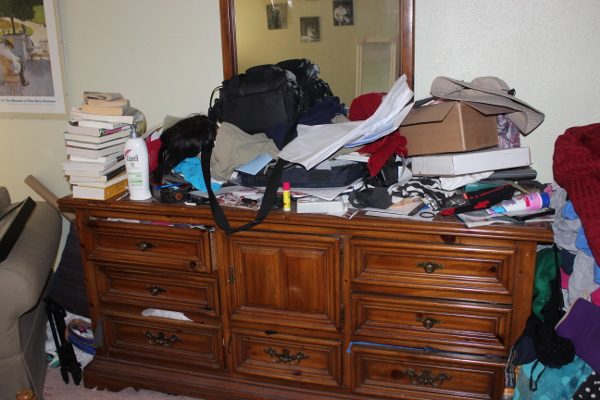 It was last priority in the Master Bedroom degrossification. Mostly because it generally avoids the very first impression due to its position in the room.
But with 24 minutes left in a block of time I'd already designated for the bedroom, I figured I might as well.
I found all sorts of goodies and plowed through with my two decluttering questions.
Where would I look for the birthday card my kids gave me for my 40th birthday (almost exactly one year before this decluttering day . . . )?
In my underwear drawer, of course. So I put it there. Without even moving my feet.
When the doorbell rang a few minutes EARLY, I'd made this much progress:
--Nony