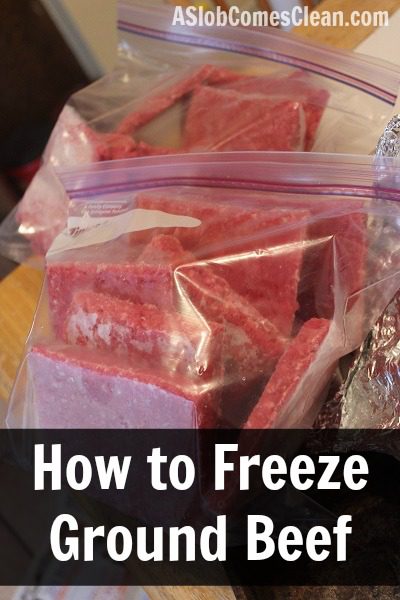 I've written a similar post before, but I've come up with an even better (faster!) method.
You know that I pre-cook the vast majority of our ground beef to use in spaghetti, soups, tacos, casseroles, etc.
Oh. You didn't know? Well, I do.
But I like to have some that is not pre-cooked (especially in warmer weather) so I can make things like burgers.
Fine. Who am I kidding? So Hubby can make burgers.
Anyway, this means I need to divide it up for freezing since freezing a six pound chunk of ground beef isn't a good idea. Trust me. It's not. But I buy it in six-pound chunks since it's cheaper that way.
I've always divided it into quarter pound portions to freeze, but I recently came up with an even easier way to do that.
Press three pounds of ground beef evenly onto a cookie sheet with sides.
(I don't weigh. I just use a halfish portion of a sixish pound package of meat. You can do the math according to your package.)
Then, I use a flat, but not-sharp, utensil (it's the plastic paddle that came with my rice-cooker) to "cut" the meat into twelve evenish pieces.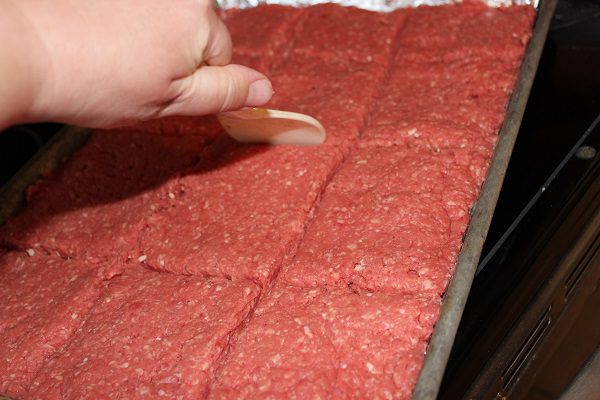 (It's not as awkward as it looks. Unless you're trying to do it with your left hand so you can take a picture with your right hand . . . )
I cover the cookie sheet with foil and freeze.
Once it's frozen, I pry the meat off and break it easily into pieces to store in the freezer in a gallon freezer bag.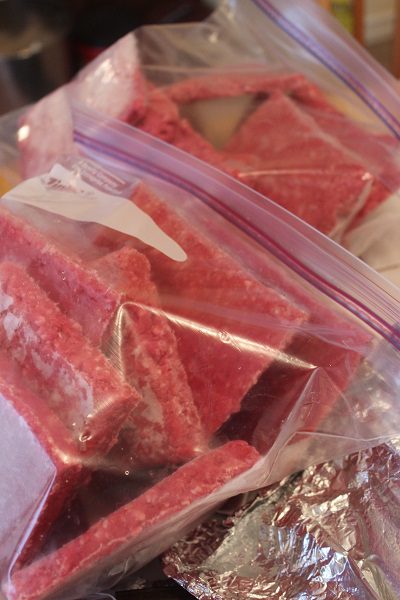 Now, I can grab four pieces when I need a pound of ground beef, or let Hubby throw them straight onto the grill.
Note: I did put aluminum foil under the ground beef this time, but I don't think it's necessary and was kind of a pain to peel off after frozen.
________________________________________
Don't forget that I'm running a sale on my 2 e-book set through the end of March! The set is $5 with the code SPRING14 which is usually the cost of one e-book. Click here for info on the e-books and/or to purchase! Sale has ended.

--Nony