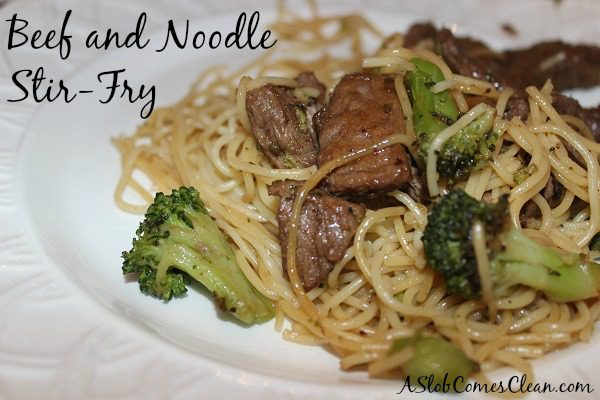 This post contains affiliate links.
This beef and noodle stir fry has become a family favorite.
My twelve year old often asks, "Hey, when are you going to make that, y'know, noodle stuff I really like."
This is an eMeals recipe that really did take me out of my comfort zone. In a good way. I tend to stick with chicken breasts and ground beef, but having my menu planned for me helped me be willing to venture into sirloin.
Now, you know that I don't actually follow recipes, right? Good.
But I do usually at least look at this one. I'll share the real recipe along with my own changes.
Ingredients:
12 oz angel hair pasta (I accidentally used 16 ounces this time and it was too much.)
8 oz portabella sliced mushrooms (I use the regular white, cheap mushrooms.)
12 oz whole green beans, sliced in half (I used a package of frozen broccoli.)
1/2 in piece of fresh ginger, sliced into thin strips (Whatever. Too much hassle. I skipped it.)
3T oil, 6 T soy sauce, 3 T honey, 1 1/2 T cornstarch, 1/4 t pepper (I skipped the pepper.)
1 1/2 lbs sirloin tip steak, sliced into 1/8″ strips
Instructions:
Boil the pasta, drain and set aside.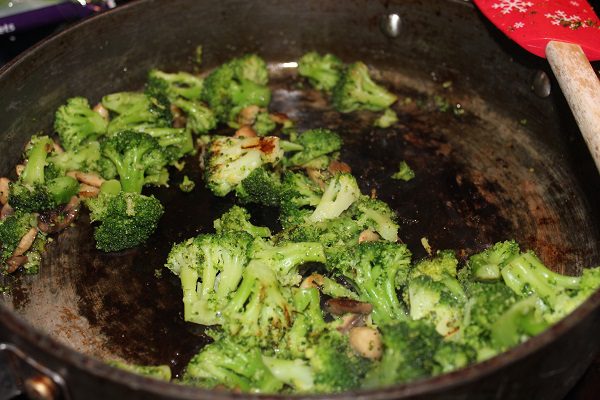 In one tablespoon of oil, saute the mushrooms and broccoli until they are tender.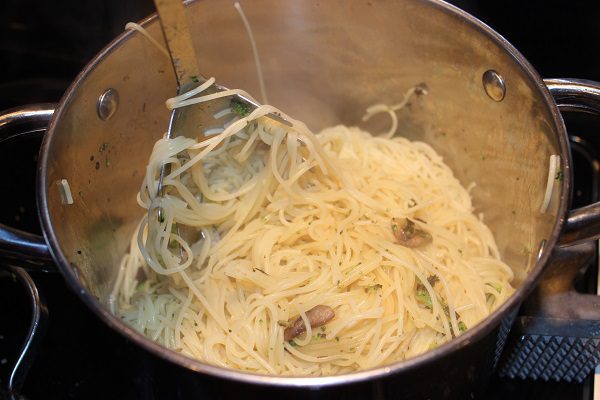 Add the vegetables to the pasta and toss. (This is something I wouldn't have thought to do.)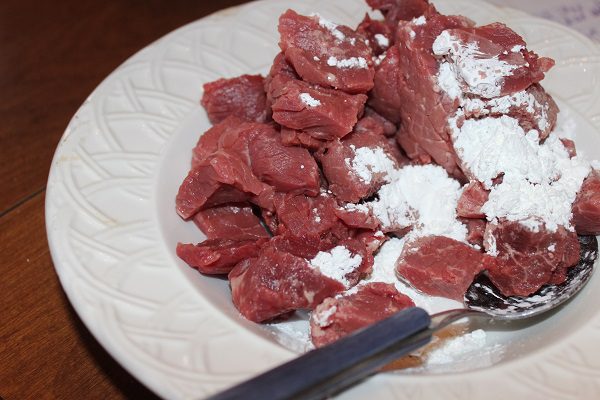 Mix the soy sauce, honey and 1 1/2 teaspoon of water together. Toss the sliced sirloin in the cornstarch (and pepper if you use it).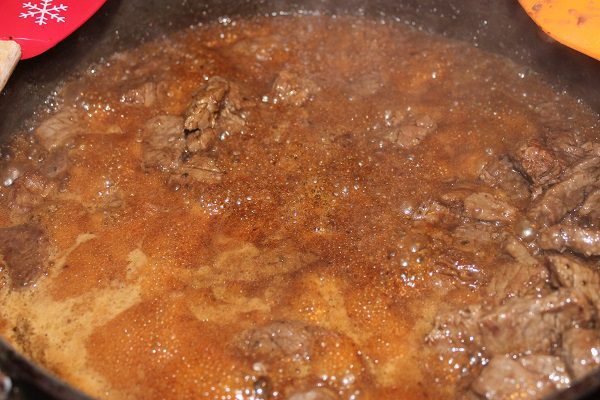 Brown the beef in two teaspoons of oil on medium high until mostly cooked through, and then add the soy sauce mixture and cook for another minute or two.
I then mixed it together with the pasta, but you could also serve it on top.
Honestly, having lived in Thailand, I thought it wouldn't be good using regular angel-hair pasta instead of rice noodles, but it really is delicious!
More of our favorite eMeals recipes:
EMeals is a meal-planning service that we use and all the links to eMeals in this post are affiliate links. I get the service for free as a blogger, but I would pay for it if I didn't because it fits our current phase of life very well. See how we make it work here. We use the Aldi Classic Family Plan, but there are all sorts of different plans.
--Nony