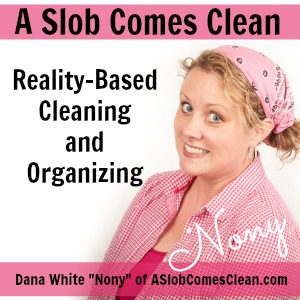 In podcast #17, we're talking kitchen decluttering!
Podcast: Play in new window | Download
Subscribe: RSS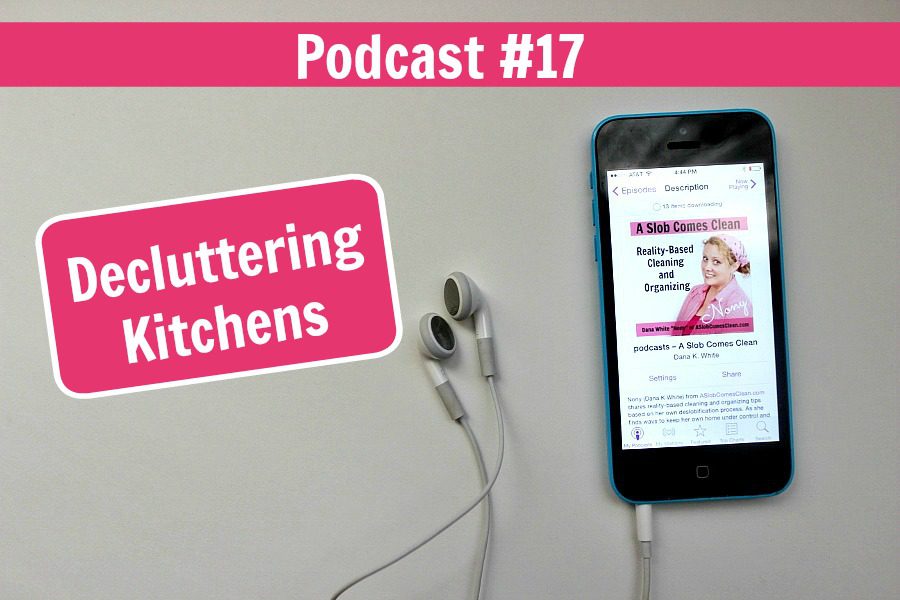 Posts mentioned:
Free Printable for Email Subscribers
Clearing the Floor of My Closet (and links to others' decluttering posts)
Putting It To Good Use (Saying goodbye to our dog.)
The MVP Concept and Decluttering
Cleaning the Bathtub (With BEFORE Picture)
This Week's Google+ Hangout about Decluttering Kids' Rooms
NOTE: 28 Days to Hope for Your Home (Not for the Mildly Disorganized) – e-book   and   Drowning in Clutter? – e-book  are in retirement. For detailed guides, check out my books: How to Manage Your Home Without Losing Your Mind and Decluttering at the Speed of Life.
Connect with me on all my social media channels.
Save
--Nony