Because I cleared the floor of my closet, I also cleaned my bathtub.
Huh?
The two don't seem related, but unfortunately they are.
Bathroom Cleaning Day had been inhibited by the fact that I couldn't get to my bathtub easily. Chairs in front of the bathtub were piled with clothes because I couldn't get into the closet to put them away.
I had every intention of NOT showing this before picture of my bathtub.
Honestly (thankfully) the picture does not do it justice.
It was . . . icky.
Really icky.
And it makes me sick to my stomach. Not from the ickiness, but the fact that I, who love baths with a fierce passion, went months without taking one.
(I did shower, thankyouverymuch.)
It's just that with all this in front of the bath:
It was too much trouble. Knowing I'd have to move it all, or let it all fall from its precarious perch to the floor where it would turn into never-worn-but-now-dirty dirty laundry . . . was just too much.
So I didn't.
I did, however, scooch my way in to sit on the edge of the bathtub and shave my legs in a hurry before leaving for the pool. Y'know. Last summer.
And that left lots of barely-rinsed leg-hair-infused soap-splashes which further discouraged me from dealing with the task.
But now that the closet floor is clear, the residual clutter moved away, and the bathtub is get-to-able, I have cleaned it.
And I love it. And remember why I was so excited to have it when we bought this house.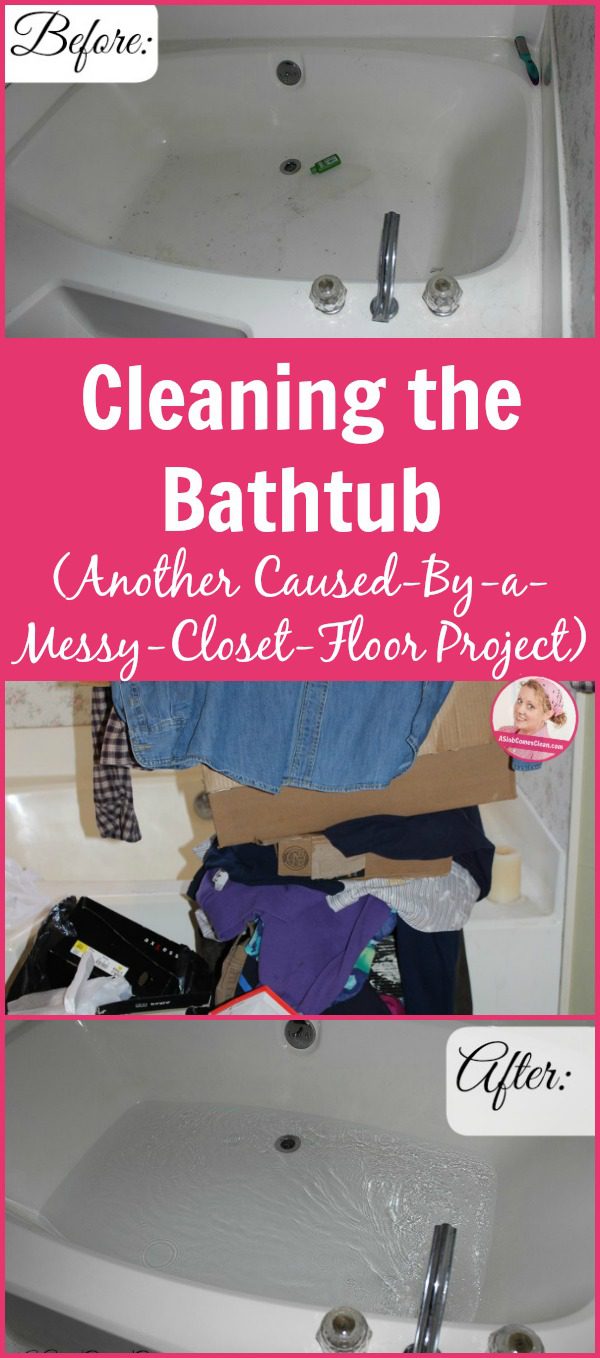 --Nony