This post contains an affiliate link to Elf, our favorite Christmas movie.
Pre-kids, I wrote down ideas for family traditions that I wanted to do with my future-children.
I have no idea where any of those scraps of paper are.
And I barely remember what was written on them.
Probably something about a fire and marshmallows and Christmas carols sung in perfect harmony.
While there are a few traditions I've purposely created (here's one), there are others that just happen.
A few weeks ago, when we came home after being away for Thanksgiving, we stopped to pick up Chinese food and then ate it while watching Elf .
I was informed that this is a tradition. "We do this every year."
We do?
I just wanted something different after eating turkey and dressing for several days. And we chose Elf because that's our very favorite Christmas movie so we wanted to watch it first.
Oh . . . OK.
So maybe they're right. Maybe every year we crave Chinese food after eating Thanksgiving dishes for several days. And maybe every year we watch Elf on the Saturday after Thanksgiving since that's the first day we can justify watching Christmas movies.
I'm glad my children pointed out this treasured family tradition and childhood memory-in-the-making to me . . . the one who thinks she creates the family traditions.
What family traditions have just happened in your home?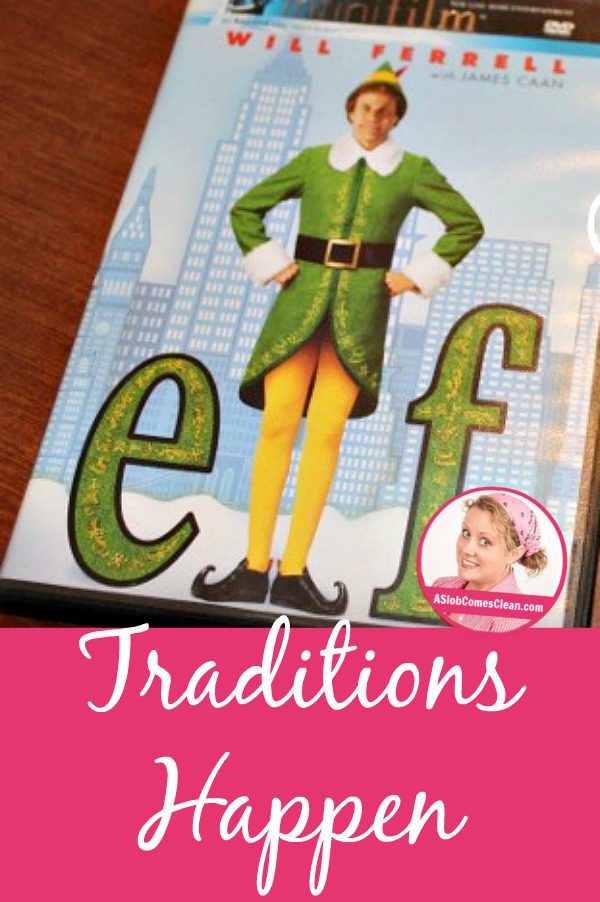 _____________________________________________
Adding another Amazon affiliate link: The most basic Kindle
is on sale today only for $49, shipped. It's the same one I Hubby bought me for Christmas for this year. Personally, I wanted basic because I want to READ on my Kindle, and not be distracted by the Internet. That link sends you to Amazon's home page because it won't let me link directly, but that offer is showing on the homepage for me. Anything you purchase on Amazon (from paperclips to sailboats) after following that link earns me a small commission without affecting your purchase price.
Save
--Nony