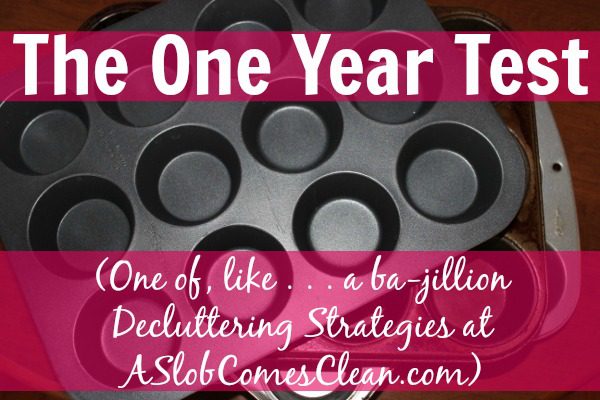 When I moved to Thailand after college, part of our teacher in-service was a session on culture shock. It's a real thing, and most of us were pretty textbook in our experiences.
One thing I remember was the statement that you can't truly adjust to a new place until you have been there for one year.
After a full calendar year, you know what to expect. You know how things work. You know what the weather feels like at Christmas and how excited people get over which sports and how bad your allergies will be at which times.
After a year, you're not going through things for the first time anymore.
And it's so true. Every time we've moved to a new town, I've noticed this phenomenon. In that second year, it is SO nice to know who offers swim lessons. It's a relief to not freak out over the lack of parking at the baseball fields because you understand that it's only the  first two games that draw every single grandparent for every single T-ball player. It's fun to already know which neighborhoods put out the best Christmas lights so you don't keep driving down dark streets.
I was thinking about this as I realized just exactly how many muffin pans I need when making rolls for our family Thanksgiving.
I'm the roll girl. Every year, that's what I make. Usually, they're from scratch. This year, they weren't. (But they were those amazing frozen kind that taste as good as homemade!)
But whatever kinds of rolls I make, I need four muffin pans. (Obviously, rolls are a favorite!)
Realizing this, I felt excessively justified. When decluttering kitchen cabinets in the past, I know I have stressed over that age-old question: "Just how many muffin pans does one woman need??"
Who cares about one woman? We're talking about me.
Here's the thing. I've read advice about how I should ask myself whether I've used something in the last three or six months when I'm decluttering.
But I resisted that question because I knew in my Slob Heart that something was wrong with it.
Realizing I have a real, arguable, justifiable reason to have four muffin pans helped me see what was wrong.
Not every scenario comes up in three months. Or even six months.
But passing through an entire calendar year means you've passed through ALL of the basics. Sure, some things don't happen yearly, but most do. 
Now I'm most definitely NOT saying I should wait and start decluttering after I've let a year go by. 
(Oh my word. Not that.)
But, when I've answered my two decluttering questions and still have that nagging "But I know I use this!" feeling . . . I have a new question I can add:
Do I use this at least once a year?
I have a spot where I store plastic Easter eggs and baskets. I have a place for Halloween buckets. Sometimes, I feel guilty knowing they are taking up space only to be used once a year.
But on those once-a-year days, it is SUCH a relief to know I don't have to run out and buy new Easter baskets. (How does Easter always fall just before payday??) And the more I pitch the stuff that doesn't pass the Two Decluttering Questions Test, there really is room to store once-a-year items.
Tips for using this strategy without staring into space for hours on end:
List the holidays.
We celebrate (at least to some degree) Valentine's Day, Easter, 4th of July, Halloween, Thanksgiving and Christmas. And birthdays. I actually thought of birthdays first since mine's in January, but it's not really a holiday. (Yet . . .)
Or the months.
January, February, you-know-the-rest.
The key for me will be asking "Do I use ______?" instead of "Would/could/should I use ______?"
Oh, how I love woulds, coulds, and shoulds.  Mmm-hmmm.
But those words are my enemy. I have to stick to the facts. If I ask "Do I", I will be able to rest easily as I place an item in the Donate Box and wave goodbye because the answer was "I don't."
Still worried? Here's some "good" news: Decluttering never ends.
If St. Patrick's Day rolls around and I realize that I mistakenly threw out all of our green socks . . . now I'll know. And the next time I declutter, I WILL remember not to throw out the newly purchased must-have green socks.
(We don't wear green socks on St. Patrick's Day. It's an example.)
Along those lines, if I'm re-decluttering after a year and run across something I kept but never used . . . it's ever-so-much easier to pitch it the next time around.
Have you ever been through culture shock?
Save
--Nony