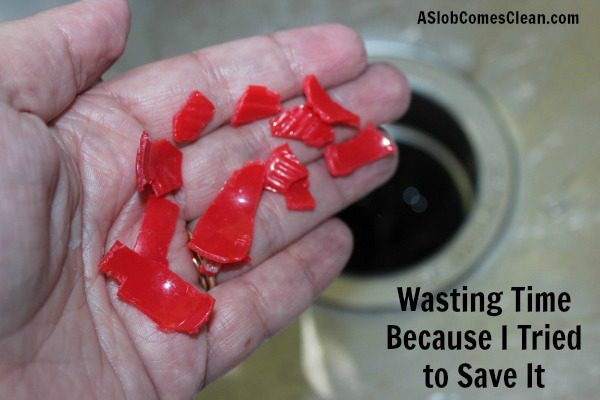 I vaguely remember thinking I did not have time to put the red lid back on the soap-dispensing scrubber that had somehow come apart.
I'm sure it made more sense to me to wait until later. To do it when I was dealing with sink-stuff anyway. That would be more efficient, right?
As usual with these sorts of things, I was wrong.
Putting the lid back on would have been a two-second task. But sticking my hand down a garbage disposal to feel around for and dig out twelve-plus pieces of broken red plastic took more than two seconds.
Grrrr.
--Nony