I mentioned on Facebook this week that I was giddy over the fact that for a few short hours, I was beating the Cookie Monster in the top ten list for my podcast category in iTunes. I said if I had a bucket list, I'd write that down just so I could cross it off.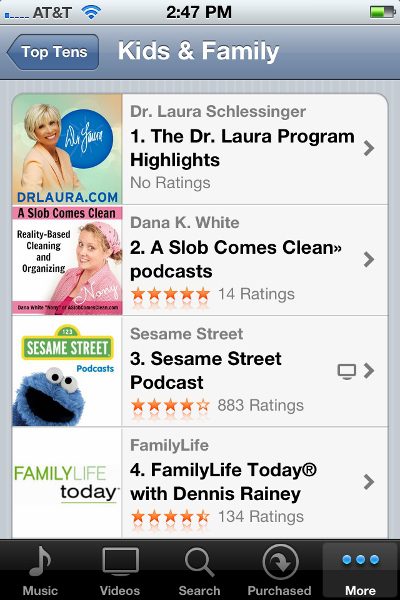 But I don't have a bucket list. So I started thinking about whether I should have one.
Back before I started this blog (as a compromise), I had big plans for my "real" blog. It was going to be about intentional parenting. That is my passion. I don't want to waste time or let those fleeting decades slip by without being purposeful about how our family functions and what I'm teaching my children.
Anyway, the "Take that, Cookie!!" moment made me think about whether the important stuff happens in the big things or in the little things.
Do I need a bucket list to be intentional? Or is being intentional a day-by-day choice?
Both.
I do have to figure out how to make the big stuff happen. For example, it has always been my dream to spend time as a family at the camp where I worked as a teenager. I want to go when my kids are all able to be campers. Campers are 8-12. This summer, my youngest will be 8 and my oldest will be 12.
It's now or never, and without being intentional, that BIG trip won't happen.
But I believe it's more important (and more difficult) to be intentional in the little things.
It's one (very good) thing to plan a day at the waterpark for the family.
It's another (more important) thing to be purposeful about setting up my summer days to include heading to the pool every afternoon. To stuff my 39 year old body into a bathing suit five times a week because I'm determined my kids' summer will be filled with exercise and togetherness instead of video games and TV.
It's one (very good) thing to plan a nice dinner out so my kids can experience what it's like to use their best manners.
It's another (harder, but more rewarding) thing to do whatever it takes to get dinner on the table every single night so we can eat together, talk together, live together.
It's one (very good) thing to sign my kids up for sports.
It's another (more exhausting, but more fun) thing to head outside after supper and throw the baseball (or ride scooters, or kick a soccerball) instead of sitting in front of the television. Even though sitting in front of the television sounds ever-so-appealing after a long and tiring day.
It's one (very good) thing to spend a week cleaning house so I can throw a big party and welcome people into my home.
It's another (better) thing to establish daily habits that allow me to keep the house under control so I can host a church home group in my home every single week and invest in people's lives.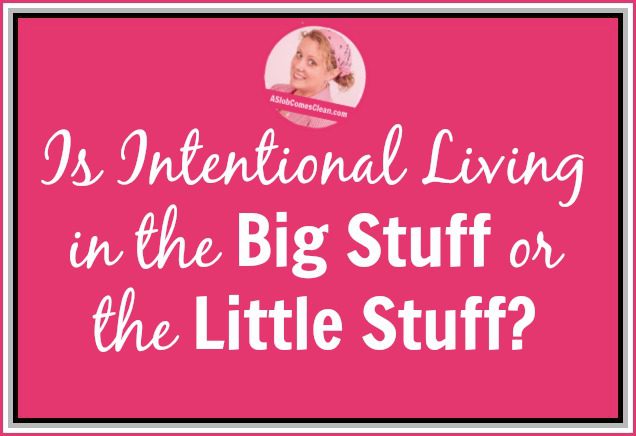 --Nony