I could write an angst-filled post about each one of these, but I'll spare you. They're all things that OBviously needed to go, but still caused me to hes . . . i . . . tate before I decided to throw them in the trash.
Broken kitchen scissors.
I love my kitchen scissors, but as I trimmed my 40 lbs of chicken, they snapped. Thankfully, I was at about pound 36 when it happened. I bravely tried to keep using them, but couldn't.
Good-bye sweet scissors, I'll miss you. (But I'll totally replace you.)
A reusable cup (with lid!!) that I liked to take to the gym.
It's pretty icky when water gets between the layers of insulating plastic.
Good-bye. I might think of you, but I do have other gym-cups to ease the pain.
Odd socks that have been coming through the laundry every week. You're nasty and no-longer-white, so I have to guess whether you've even been worn.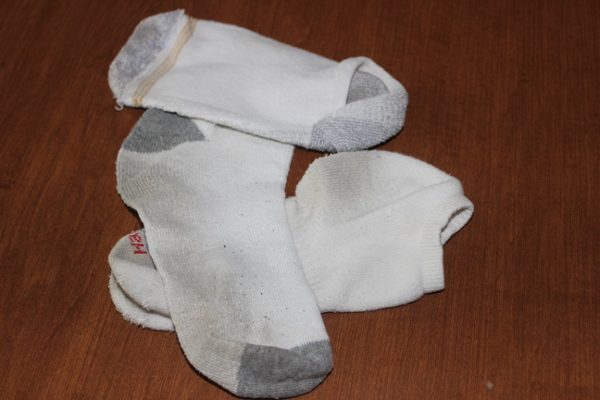 Good riddance. You won't be missed.
What have you pitched this week?
Save
--Nony