Sponsored post alert!

We're five weeks into this school year, so our routine is in full swing.
Oh my word, routine makes such a difference.
As you know, the biggest deal breaker in my personal housekeeping routine is doing the dishes. It's the one habit that keeps our house out of chaos.
So, when Maytag asked me to share how I'm relying on my Maytag kitchen appliances in this back-to-school season, I was happy to do it.
You may remember I served as a Maytag Kitchen Ambassador last fall. Almost a year later, I can say that I'm still in love with my appliances.
And that affair with my dishwasher? It's still totally hot and heavy. When asked which appliance I depend on the most to keep things going in our home, that's the one that comes to mind first.
To prove just how much I depend on it, I took pictures last week that show I really, truly don't pre-rinse my dishes. By not pre-rinsing, I save time, water, and my own sanity.
Plus, I get to do a little dance of joy every time I open the dishwasher and see that all the gunk and ickyness really did come clean.
I just love dancing with joy.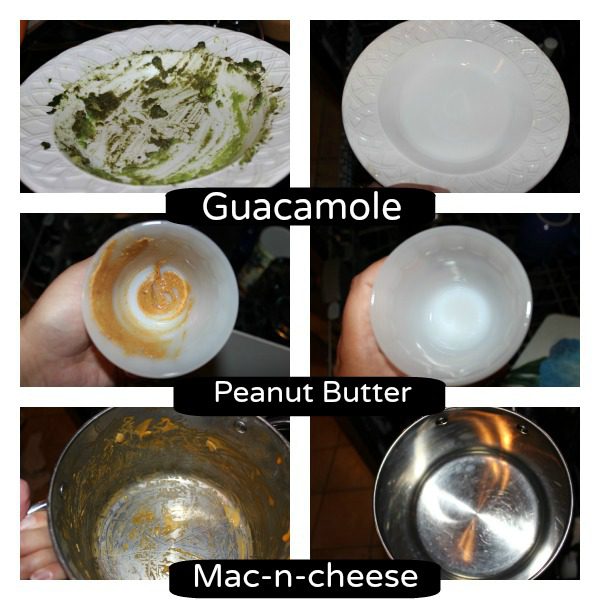 I did the dishes every night back when I didn't have such a fantabulous dishwasher. Back when I did have to pre-rinse and pre-scrape and all. Doing the dishes is a habit that has to be done.
But . . . having a quality appliance that makes what I already have to do SOOO much easier is AWESOME.
Not that EVERYthing comes off every time. I occasionally load it wrong and put two dishes too close together for water to get to them.
And sometimes I burn things. Last week I didn't completely scorch, but did slightly burn the bottom of some lovely cheesy chicken and rice soup.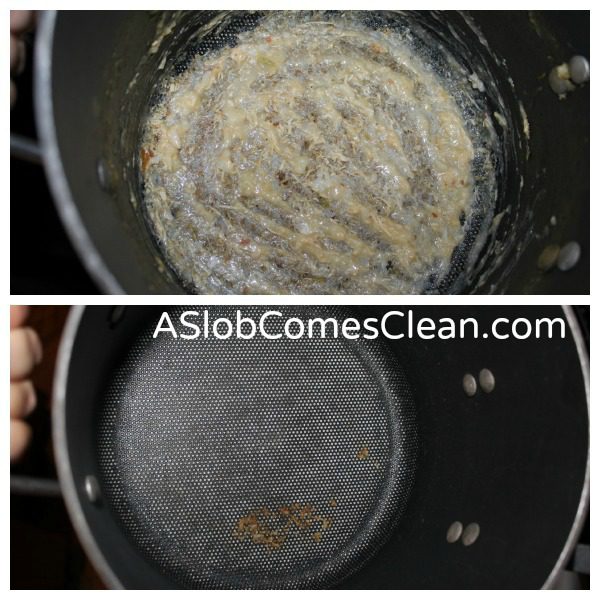 Even though it required some fingernail flicking to get that small amount off, I didn't mind since I had avoided the whole soak-it-forever-and-then-hand-wash-the-soaked-ickiness thing.
See why I'm still in love?
The dishwasher is my stand-out fave appliance, but I also want to mention my new back-to-school-related lightbulb moment about my Maytag fridge. The water dispenser has a measuring/auto-dispensing feature that I thought was cool, but hadn't utilized much.
My kids love it and use it all the time for fun, but I only appreciated it when I didn't have a clean measuring cup or when I was being funny and telling guests they were each allowed exactly 8 ounces of water.
But since I've been using re-usable water bottles in my kids' lunches this year, I've seen the real beauty of this water-dispensing system.
Many sporty water bottles are too tall to push on the thingamabob while also keeping the mouth of the bottle in the proper place.
I can just put the bottle under the spout and push the button for it to fill. And . . . I don't have to stand there and hold the bottle! It only took me (slightly) less than a year to figure that out!
I participated in a campaign on behalf of Mom Central Consulting for Maytag. I received a promotional item as a thank you for participating. The opinions and experiences and dirty dishes are all mine.

--Nony