Oh my word, I've been putting off this two-second task for . . . umm . . . a looooong time.
Like a year?
Maybe more than a year . . .
Not that the fallen-down-pictures haven't been driving me crazy.
I just didn't fix them. No excuses.
I didn't even fix them when my middle child's photo fell completely out! I'm pretty sure that happened before school started back in August.
Poor widdle middle child . . .
But today, I did it. I took the (slightly-more-than-but-not-much-more-than) two seconds and taped those pictures in place.
The only part of this that took more than a few seconds?
Finding that completely-fallen-out picture in a pile.
Blergh.  But it's done.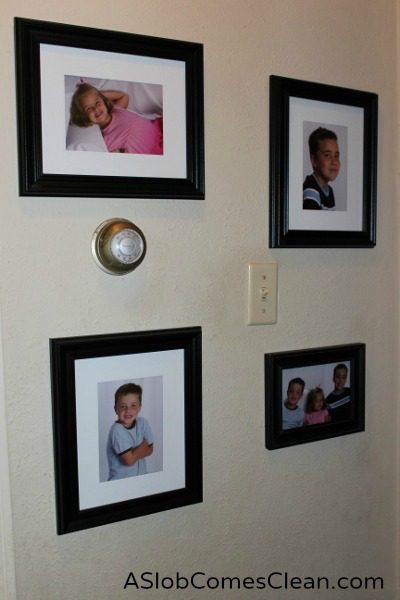 And thanks to my fancy new camera, I can see that I need to also clean the wall. Wonder how long that would take?
Save
Save
--Nony